Information for the products in your ecomdash inventory can be updated at any time. Product information includes Quantity, Supplier, UPC Code, and other options available on the Product Details page. If you need to update information for your listings, please see our guide to Update Active Listings.
There are three ways to update product details:
Update Individually
If you'd like to make edits to one product in your ecomdash account, you can do so within the product details for the SKU.
To make individual edits:
1. Navigate to Products > All Products.

2. Select Actions > View for the product you want to make edits to.

3. Update all necessary fields within the Product Details for that SKU.
4. Select Actions > Save.
Bulk Edit
Our Bulk Edit tool can be used to quickly apply a product update to one field for up to 250 products at a time.
To bulk edit products:
1. Navigate to Products > All Products.
2. Mark the checkbox for the products you'd like to edit one specific field for.
3. Select Bulk Actions > Bulk Edit.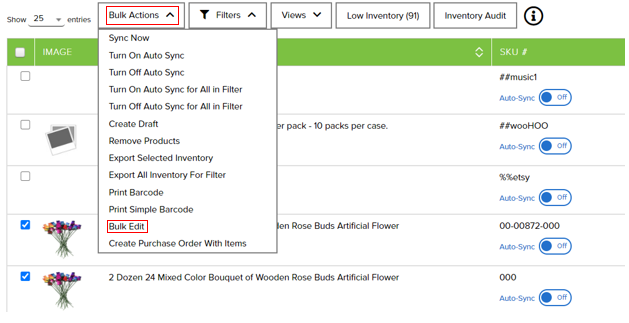 4. Follow the steps provided in the Bulk Edit window to make edits to the selected products.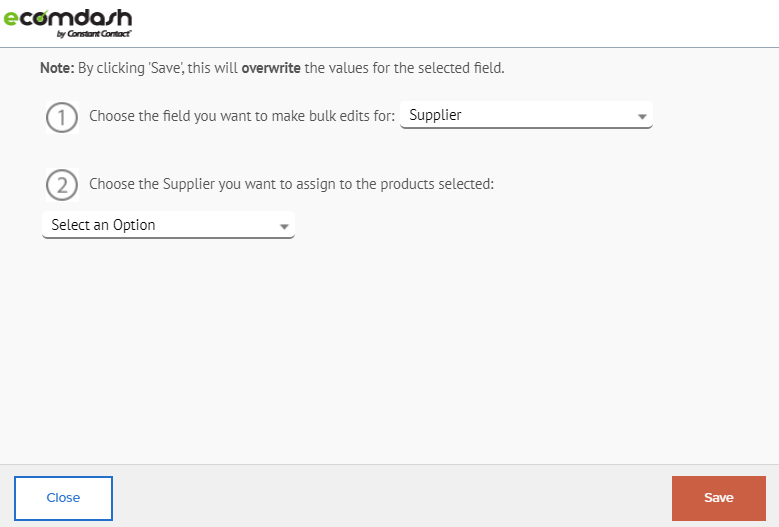 Upload an Inventory File
If you have your product information in a CSV file, you can upload the information into ecomdash. First, you'll need to create an import format that matches the file you are uploading. Once created, you can follow the steps below:
To upload an inventory file:
1. Navigate to Actions > Upload Inventory.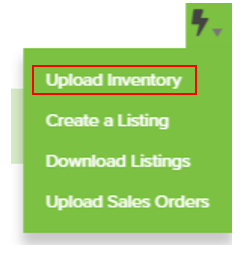 2. Follow the steps provided on the Upload Inventory page. In the fourth step, you'll want to select Overwrite existing product details with file to add updated or new information to existing products.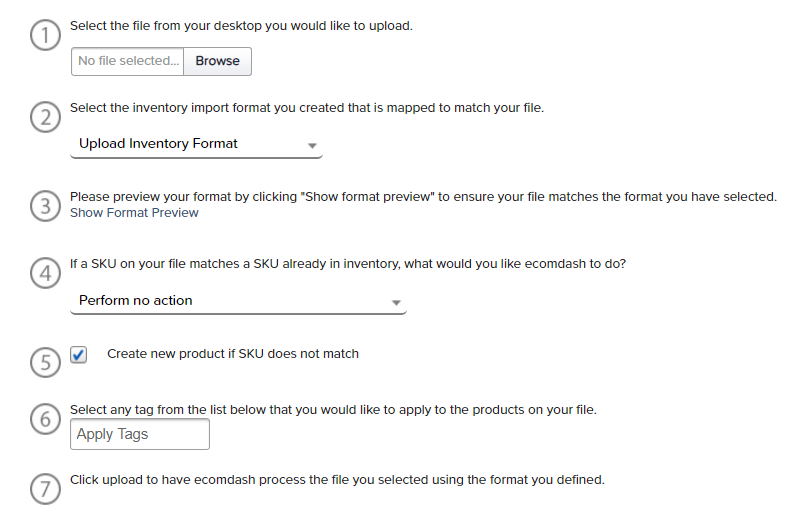 To view the status of your inventory upload:
1. Navigate to Products > All Products.
2. Select View History > Upload Inventory.
Quick Notes
Updating product information in your ecomdash inventory will not affect your listing information for those products.

If you update the SKU # field, you'll also need to update the SKU number directly on your sales channel so ecomdash can continue to recognize and update that product quantity.
If you need additional assistance, we're here to help. You can always -
Reach out to support@ecomdash.com.
Chat with a live agent within your ecomdash account.
Schedule a call with a product specialist - available to all pro plan users.