For us to maintain accurate product quantities, we need to account for each sale you make. Turning on our auto-import sales order features allows ecomdash to receive order information directly from any integrated storefront without you lifting a finger. Once we receive the sales order, we'll recalculate your product quantities and update each of your integrated channels with the new amount.
You can enable this feature when you first connect a storefront or at any time from the storefront details page. It'll also turn on automatically when you start a listing download. Please note that we won't actually make any updates to your product quantities until you've enabled auto-sync for your products.
To enable Auto Import Sales Orders for your storefront:
1. Navigate to Settings > Integrations & Tools.
2. In the Options section, choose View on the Storefront Setup tile.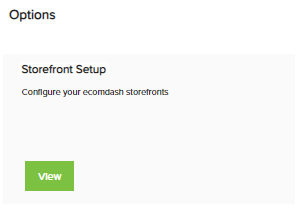 3. Select View in the lower right-hand corner of the card for the storefront you'd like to enable this feature for.

If the storefront tile displays Import Enabled, Auto Import Sales Orders has already been enabled for that storefront. Once enabled, this feature cannot be turned off.
4. Select the checkbox to Auto Import Sales Orders and Save.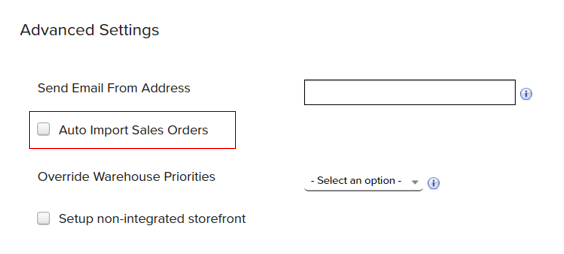 If a product SKU doesn't exist in ecomdash and an order is imported for that product, a new product will be created in ecomdash with limited information. We recommend performing a listing download when any new products are added directly to your storefront to avoid this issue.
If you need additional assistance, we're here to help. You can always -
Reach out to support@ecomdash.com.
Chat with a live agent within your ecomdash account.
Schedule a call with a product specialist - available to all pro plan users.