Non-Integrated Storefront Setup
ecomdash supports the ability to connect to storefronts we do not have pre-built integrations or Apps for. Due to the nature of these connections, each non-integrated storefront may support different levels of functionality. The most common connection type required for this kind of setup is FTP, so you would need to check with the sales channel to see if they support this option. Below we will go through the process of setting up an FTP feed for a non integrated storefront.
To add a non-integrated storefront:
1. Login to your ecomdash account
2. Navigate to Settings > Storefront Setup
3. Click 'Add New'
4. Select Other from the Ecommerce Platform dropdown, enter the Storefront Name. Shopping Cart URL is optional

5. Click 'Save'
6. Check the box next to Setup non-integrated storefront

7. Click "Save"
8. Navigate to the Order Import tab, check the box next to "Enable Order Automation", enter your FTP credentials and Add Fields to your order import format. You will need to confirm the correct Inbound URL, Username, and Password with the storefront.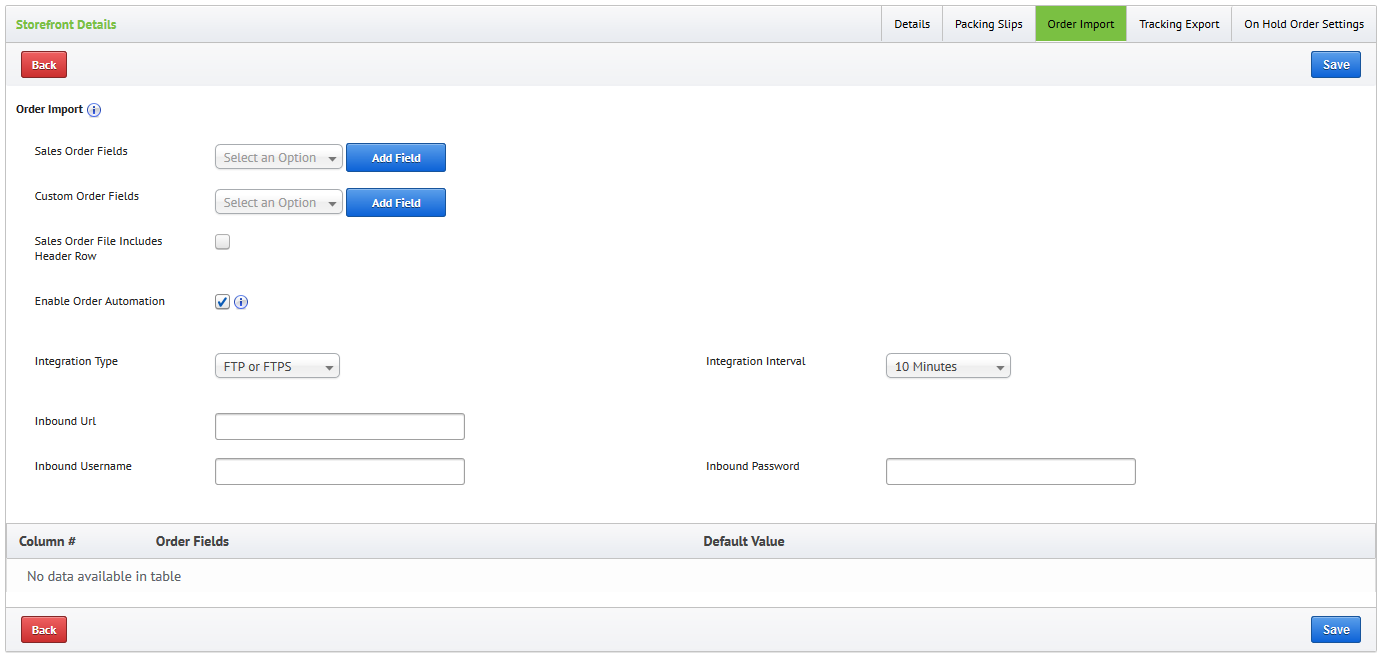 9. Click 'Save'
10. Navigate to the Tracking Export Tab, check the box next to Enable Automated Export and enter the credentials for the outbound communication from ecomdash. Use the 'Add Field' to define your export format.
11. Add the attributes that your storefront will need to receive tracking information from ecomdash by clicking 'Add Attribute'. You will need to confirm with the storefront what information they need. 
12. Click the 'Save'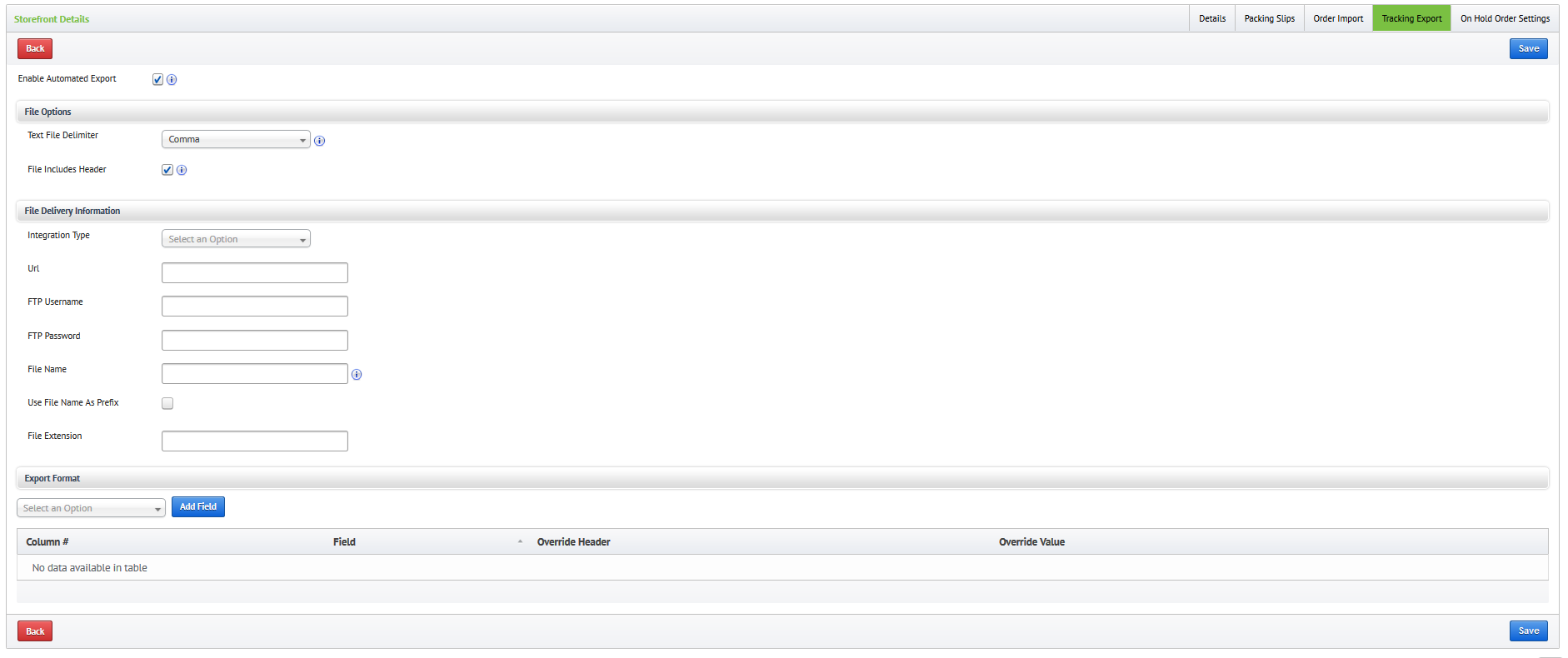 13. Your Non-Integrated Storefront is now set up.