Step 1: Customize Your Experience
We're excited that you've chosen us to help you grow your ecommerce business. Let's get you started! Use the experience level slider to tell us where you are in your ecommerce selling journey and check the boxes for the features you're most interested in.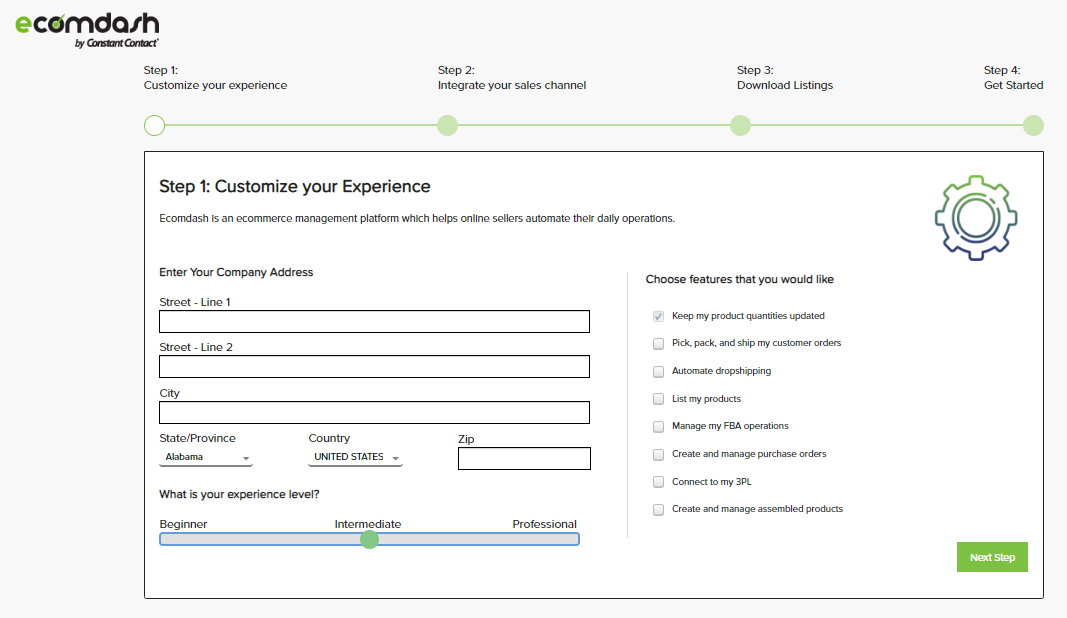 Ecomdash is easy to set up, but we're here to help if you need it! If you have any questions, choose Schedule a Call to speak with one of our products specialists or Get Setup Help to schedule an onboarding session. If you're more of a DIYer, then choose that option.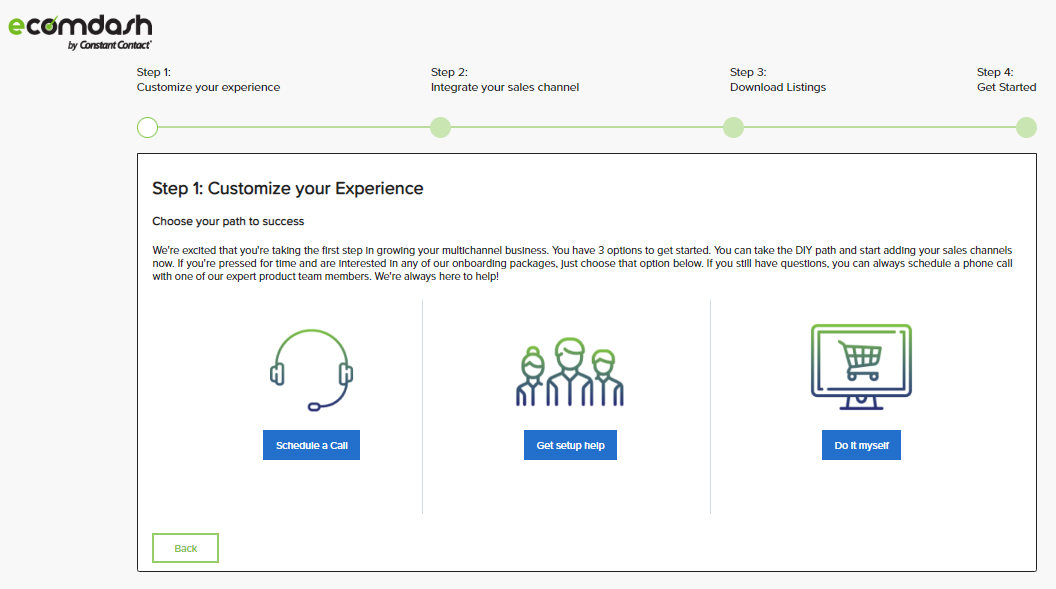 Step 2: Integrate Your Sales Channel(s)
Sales channels are the platforms where you sell your products. Once you've added a sales channel, you can import your products into ecomdash. FYI: We won't make any live changes to your sales channels until you're ready.
Step 3: Download Listings
Here's where you can add your products. A listing download will import all active products from your sales channel using the SKU number, making it easy to get those products in ecomdash. This will not affect any of your live listings, as we won't push any information out to your sales channel.
We will place the quantity from that sales channel in "My Warehouse" - a warehouse that we've already created for you. Check out this guide on Warehouse Priorities to learn more about product quantity allocation.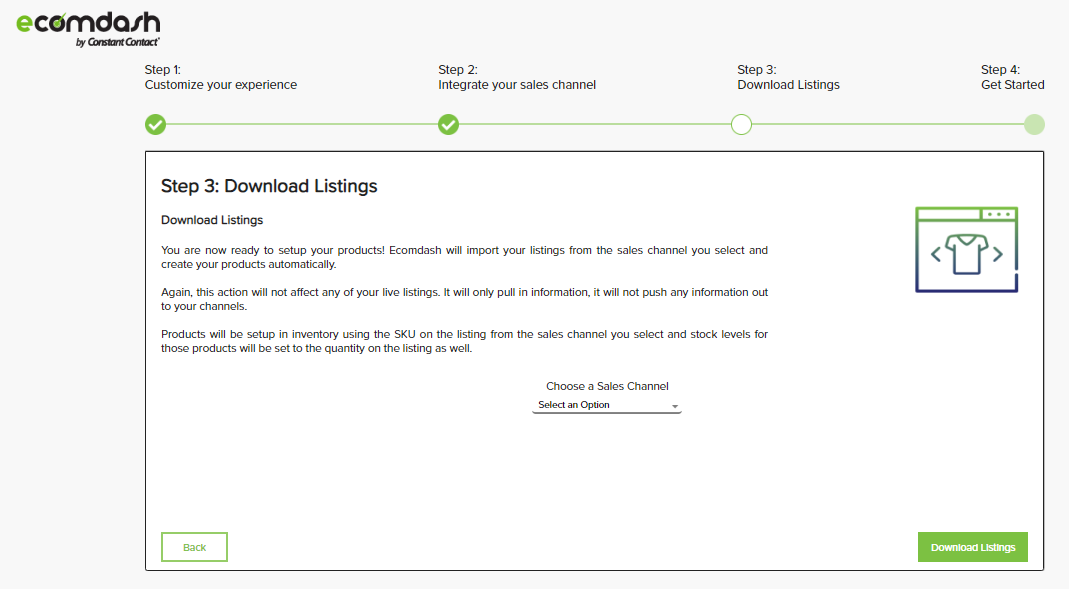 Step 4: Get Started
Congrats! You've completed the Setup Wizard. Check out our Ecomdash Academy if you need additional setup assistance. As always, you can send questions to support@ecomdash.com, chat with a live agent within your ecomdash account, or schedule a call with a product specialist.