Upgrade Your Plan: Not seeing this feature in your account? It may not be available in your current plan. Upgrading your ecomdash plan gives you access to additional features and products. Learn more.
Ecomdash offers pre-builts apps for many large dropship suppliers in the ecommerce industry. These pre-built apps can save you a lot of set up time, since we've already built the formats and completed the details for you. Once you've been approved by the dropship supplier, all you'll need to do is subscribe to the app and enter the correct FTP credentials provided by the specific dropshipper.
If there's not a pre-built app available for your dropship supplier, follow our Dropship Setup guide to learn how to use our automated feed system to send orders and receive tracking and inventory updates from your dropshipper.
We currently offer pre-built apps for:
AlphaBroder

BrandsDistribution

CWR Electronics

Essential Pet Products

FragranceX

Hicks

HomeRoots

Kroll

McKesson

Moteng

Nivel

Palko

Petra

SeaWide

Sports South Integration

The Wholesale House
To set up a dropshipper using a dropshipping app:
1. Once you've been approved by your dropship supplier, navigate to Settings > Integrations & Tools.
2. In the Options section, select View to open the App Store.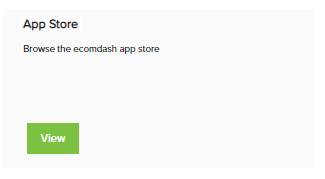 3. Choose See All in the Dropshipping section.

4. Select App Info for the dropshipping app you'd like to subscribe to.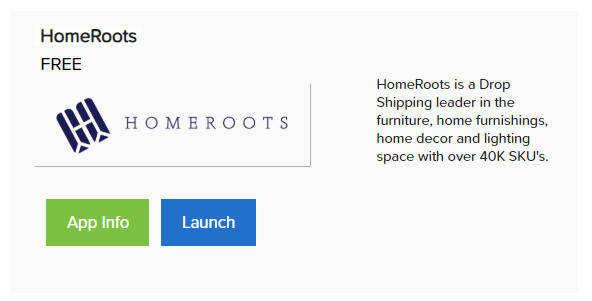 5. On the right side of the app details, choose Subscribe.
6. Once you've subscribed to the app, select Launch.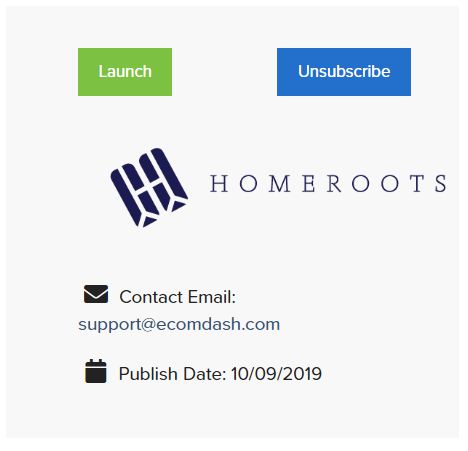 7. Follow the steps provided to enter your FTP credentials (you'll get these details from the supplier), which completes the dropship integration.

If you need additional assistance, we're here to help. You can always -
Reach out to support@ecomdash.com.
Chat with a live agent within your ecomdash account.
Schedule a call with a product specialist - available to all pro plan users.