If you are selling products on a storefront not integrated with ecomdash, you can upload the Sales Orders from the non-integrated storefront using this process. If these orders are not associated with a storefront ecomdash can connect to, you'll need to set up a Non-Integrated Storefront first.
Navigate to Actions > Upload Sales Orders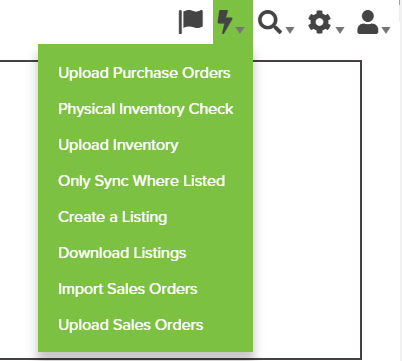 (1) Select your Storefront, (2) select your Sales Order .csv file, (3) click Upload

If necessary, navigate to Orders > History > Upload Sales Order History to check the upload status and troubleshoot common upload errors.