Ecomdash allows you to track unit level information, like Serial Number, Lot Number, or Expiration Date. If your inventory has unit level information that needs to be tracked, you'll need to first design a Serialization Profile.
To Track Unit Specific Information:
1. Navigate to the Product Details Page (Products > All Products> hover over Actions> view on your product) and select Track Unit Info.
2. Select the appropriate Serialization Field Set for the item. Click "Continue".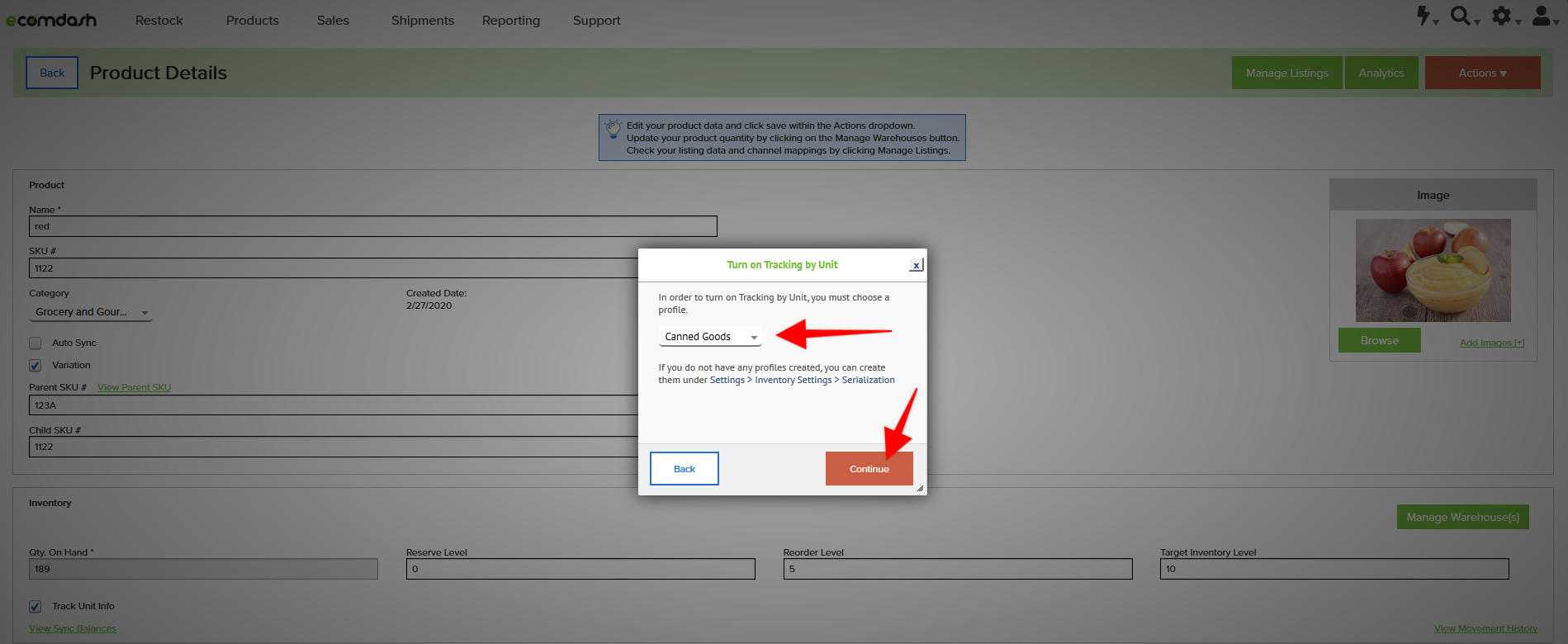 3. Navigate to the newly visible Manage Serialization button. Here, you will find a line item for each unit of inventory you have in stock as well as a description of the warehouse each unit is stored in. Fields will be available for each Serialization Field associated with your selected Serialization Field Set. These fields can be used to track unit specific information. The Search Bar in the Upper Right Corner can be used to search for specific pieces on Unit Information.