ecomdash has a mobile app that allows you to view and update the inventory for your products from your mobile device.
To Download our App: 
Once you have downloaded our app:
1. Click the gear button at the top of our mobile app

2. You will then need to enter in the Subscription Key

3. You can find this inside your ecomdash account by Navigating to Administration - App Store
4. Navigate to the Mobile/API Key app. Subscribe to the app and then Launch it.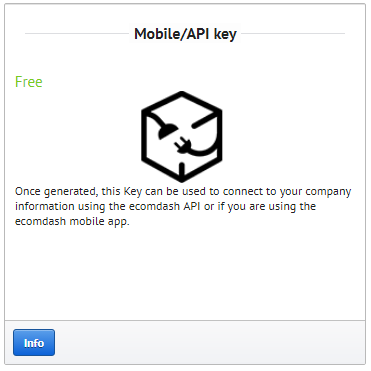 5. From here you will need to generate your Integration Key

6. Copy that Integration Key into your Subscription Key field
7. You will then choose the Scan Value and then click 'Save'