Deliverr provides fast and affordable fulfillment, helping to boost sales through fast shipping programs like Walmart Free 2-Day Shipping.
Deliverr's multichannel fulfillment can meet your needs wherever you sell, and grow as your business does. With only two all-inclusive fees; fulfillment fee and storage fee, sellers get crystal clear, transparent pricing and insight into their costs and profits from day 1.
Deliverr's easy on-boarding and hassle-free experience means you can focus on growing your ecommerce business, without worrying about seamless fulfillment.
Before connecting ecomdash to Deliverr, you'll need a Deliverr account. Click here to Sign Up for Deliverr if you have not already done so.
To Subscribe to the Deliverr App:
1. Navigate to Settings > App Store

2. Locate the Deliverr App

3. Click "Info" then "Subscribe" to add the Deliverr App to your ecomdash account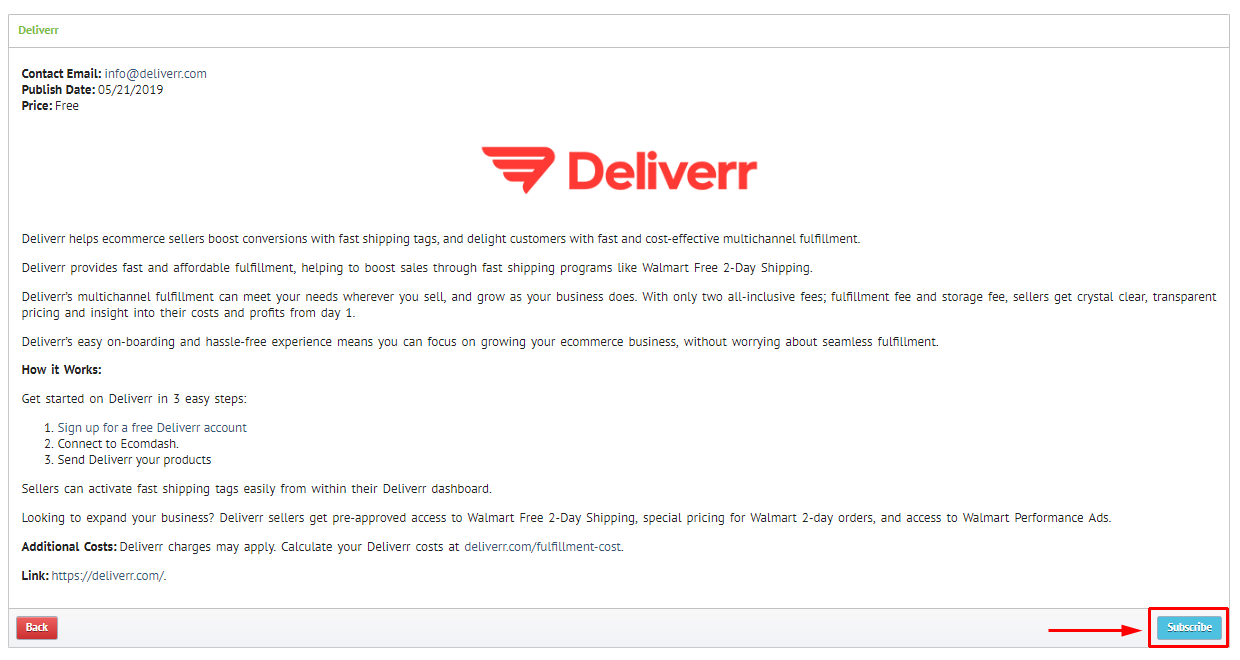 4. Copy your API Key. If an API Key is not visible, select "Generate Key".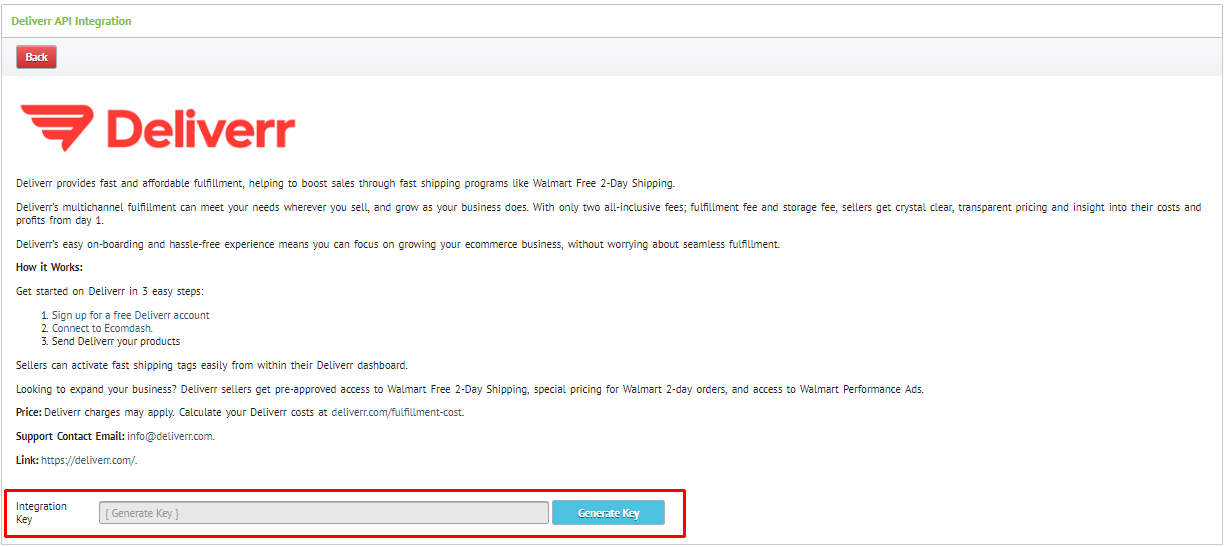 5. Enter the API Key in Deliverr and select "Connect Ecomdash"
6. Once complete, a new Deliverr Warehouse will be created in ecomdash. This warehouse will be updated automatically with the product quantities stored at Deliverr. Any orders assigned to the Deliverr warehouse will be forwarded along to Deliverr for fulfillment.