The Upload Inventory History Page allows you to monitor the status of your inventory uploads or Supplier Inventory Feeds and receive feedback in the event of a failure. This page contains five columns of information: Upload Inventory Date/Time, Format Name, Matching SKU Action, Status, and Messages.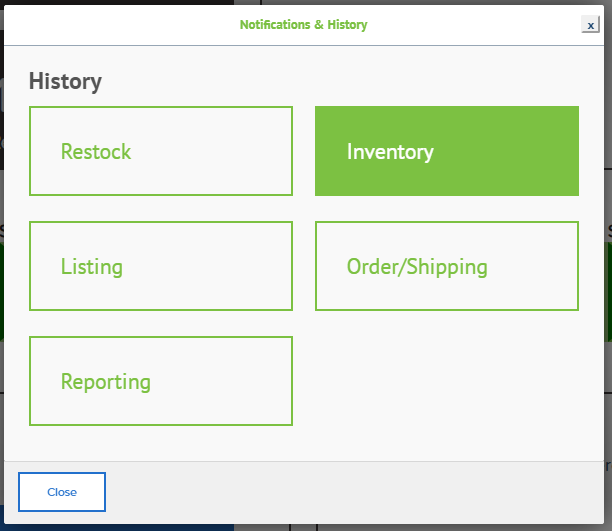 Upload Inventory Date/Time: The date and time the upload was preformed.
Format Name: The name of the Import Format associated with the upload.
Matching SKU Action: The instruction for Matching SKU Action defined on the inventory upload.
Status: The status of the inventory upload. This could be Queued (upload is about to begin), In-Process (upload is currently being processed), Failed (the upload was not successful), or Complete. Note, a Complete Status indicates the file was successfully processed by ecomdash. Errors can still occur when a file is successfully processed.
Messages: Information providing a more in-depth explanation of the Status. For a successful upload, you should see "Successfully imported X rows". Incomplete Uploads will contain additional information that can be used to troubleshoot the upload. If you are unable to resolve the issue based on the error message, please contact ecomdash support.
Additionally, you'll find an option to "Download File" on the right hand side of the screen. Clicking this button will download a copy of the file that was uploaded to your computer for your reference.