This guide explains how to create a Kit. If you need to create Kits in bulk, click here.
1. Navigate to Inventory > Inventory Management

2. Choose 'Kit' from the Add New dropdown.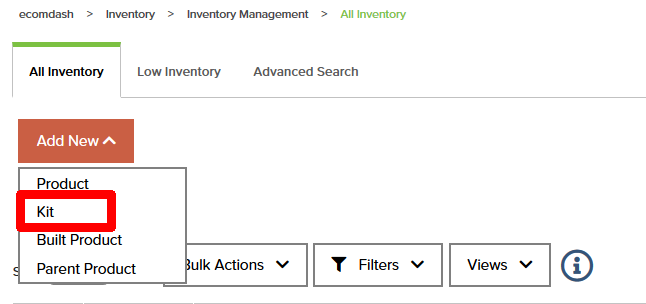 3. This will bring up a kit details screen to enter in all information for your kit.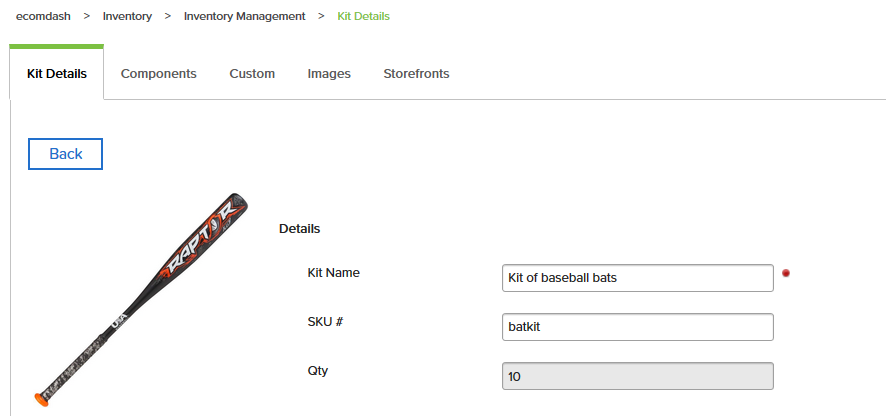 4. Scroll down to the 'Components' tab and click the 'Add Products' button to add products to your kit. Enter the 'Quantity Kit Includes' for each product which auto calculates the kit quantity. 

5. Click 'Save'. You have successfully created a Kit.