If you would like to upload kits in bulk within ecomdash, we have a pre-built kit import format inserted in your account. 
1. You can view this format by navigating to Settings -> Inventory Settings -> Import Format 

2. There you will see the pre-built kit import format. 

3. Next, you will want to create your .CSV file matching this format.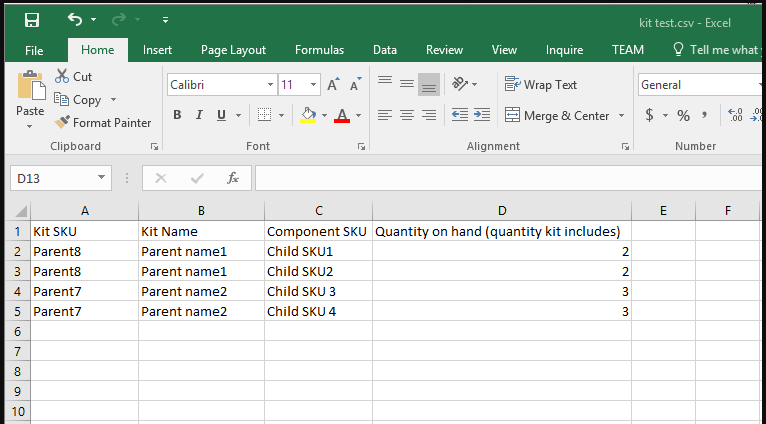 3. Once your file is all setup, click the 'Quick Links' action with the lightning bolt icon and choose 'Upload Inventory'.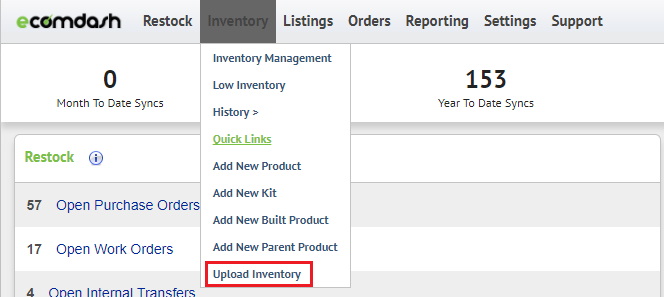 4. Choose your .CSV file and the pre-built kit format. 
5. Click 'Upload'. 
6. You can then check on the status of the upload by navigating to Inventory > History > Upload Inventory History