If you have an Sales Order in ecomdash for products you need from a supplier, you can create a Purchase Order from that order and email it to your Supplier by following the steps below;
1. Navigate to Orders > Paid-Ready to Ship
2. Select the order(s) you want to create a Purchase Order for by checking the box next to them. If you select multiple orders, the items on those orders will be placed onto one PO.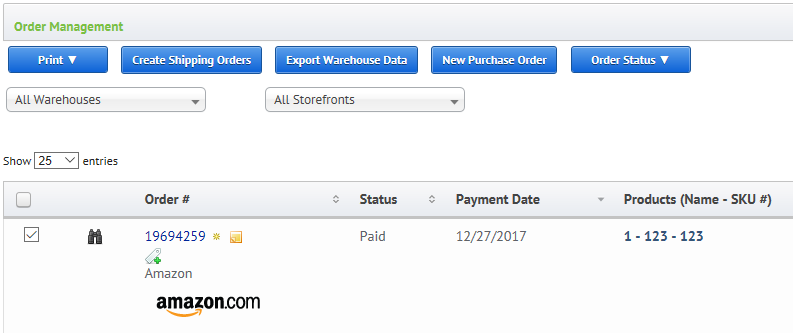 3. Click the New Purchase Order button to create the PO based on the selects Sales Order(s).
4. You will then be taken to the Purchase Orders screen where you will be in a new PO that has the products already in it. You will simply need to select a Supplier and fill out the Billing and Shipping information.
5. Once everything is filled out, you can Submit the PO so that you can either email or print the PO to give to your Supplier.
6. If you go to Restock > Purchase Orders, you will see the new PO that will have an icon with an "S" on it below the PO# indicating was created from a Sales Order. If you hover over the icon it will tell you the Sales Order used to create the PO.