Ecomdash supports the ability to assign Tags to products for organizational purposes. These tags can be assigned in bulk using two different methods:
Upload Tags in bulk via file upload with the Bulk Product Tag Format:
1. Navigate to Settings > Bulk import/export>manual import format
2. Locate the pre-built Bulk Product Tag Format.

3. Click Actions > Preview to get a blank excel sheet for this format.
4. Add information about your products to the file. Column A is the SKU of the product. Column B is the Tag that will be applied. If the Tag does not Exist in ecomdash, this import format will create one.
5. Upload the completed file using the Bulk Product Tag Format.
To Assign Tags along with any Inventory Import Format:
1. Build an Inventory Import Format to meet your needs.
2. When uploading the file, specify which Tags you would like to apply to all products on the upload in Step 6. Before assigning Tags through this method, you'll need to create the Tags.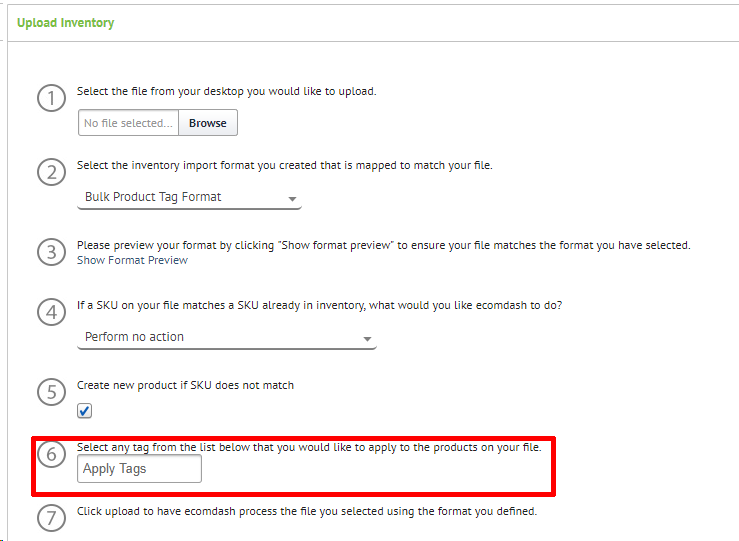 3. The selected Tags will be assigned during the upload.