HomeRoots specializes in dropshipping furniture, home furnishings, home decor and lighting with over 40k SKUs. Whether you are a thriving website or an individual e-commerce site we recommend using HomeRoots for your dropshipping needs. HomeRoots will seamlessly ship the products directly to your customers.
1. Navigate to Settings (gear icon) > App Store
2. Click the dropdown menu and select Dropshipping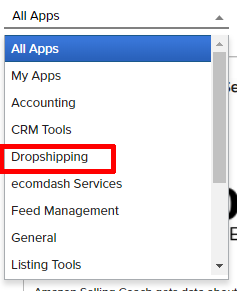 3. Click the Info button on the HomeRoots app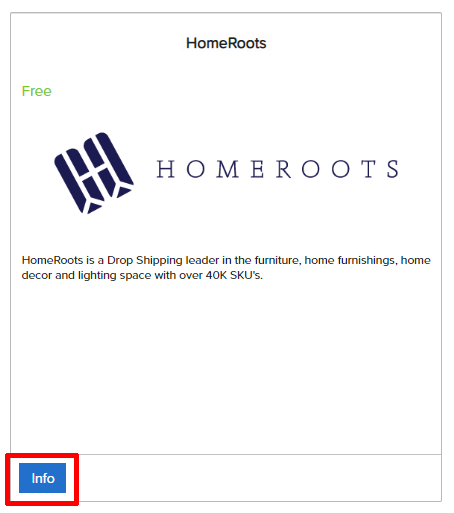 4. Click Subscribe to add the app to your account

5. Note the steps provided and then click Go, to complete the integration process.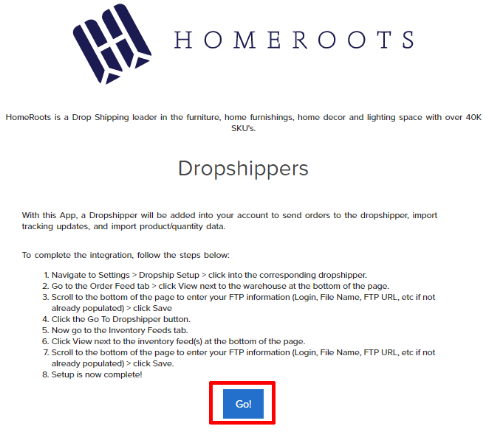 6. Click View to complete the integration steps