1. Navigate to Settings(gear icon) > Dropshipper Setup
2. Follow the prompt in Step 1 to add a Dropshipper.

3. Add Information about your Dropshipper. "Dropshipper Name" is the only required field.
4. Navigate to the Order Feeds Tab.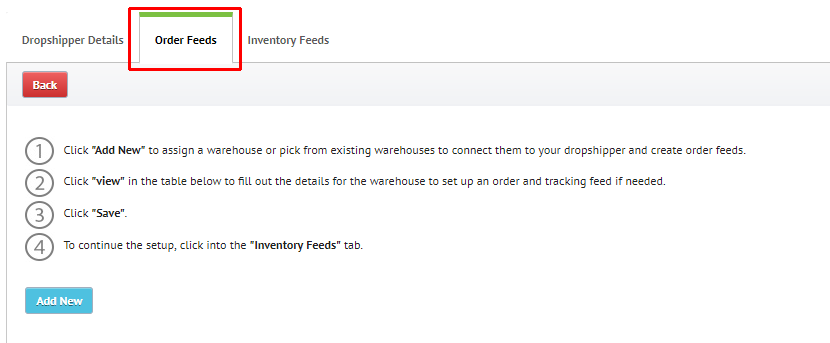 5. Click "Add New" to select an existing warehouse or add a new warehouse.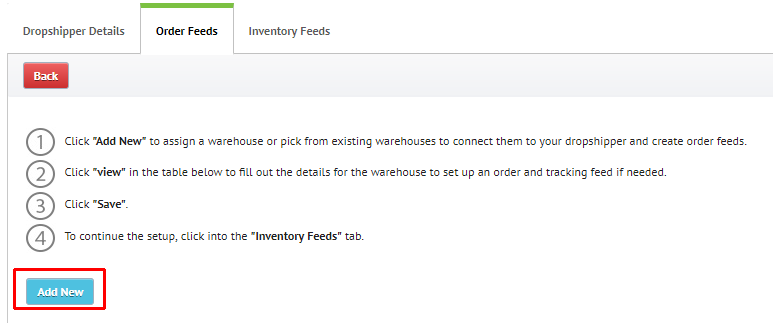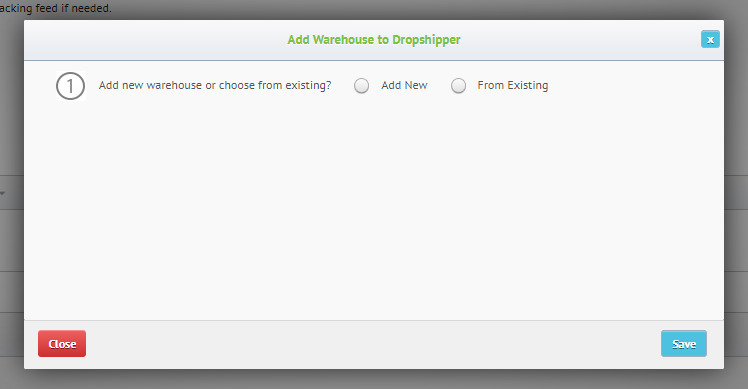 6. Click "view" to access your Dropship Warehouse Details Page.

7. Complete Steps 1-5 to set up your Order Export and Tracking Import Formats.
8. Click "Go To Dropshipper" in the upper right corner to return to the Dropshipper Setup Process.

9. Navigate to the Inventory Feeds Tab.

10. Click "Add New" to select an existing Import Format or add a new Import Format.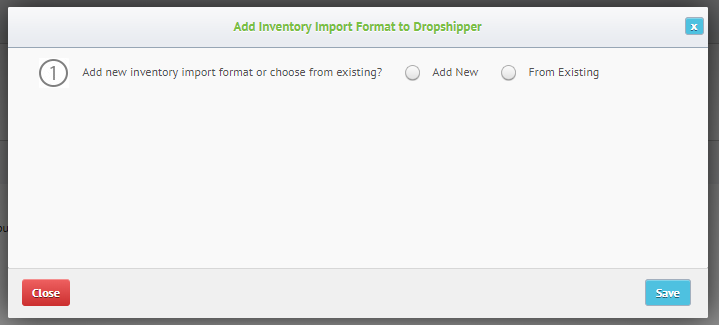 11. Follow the prompts to build an Inventory Import Format.
12. Click "Save". Your Dropshipper has now been set up.