To create a Product Category in ecomdash:
1. Navigate to Settings > Listing Settings > Category Profile Mapper.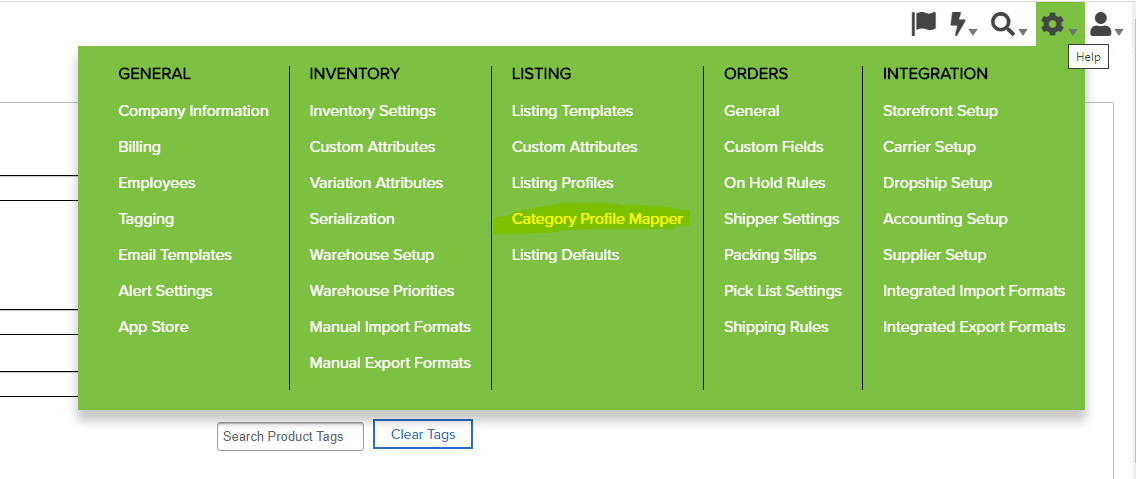 2. Select "Add Category".

3. Enter a Name for your Category and click "Add Category".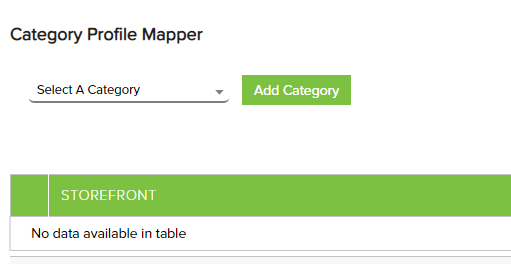 4. Select your new Category from the "Select A Category" dropdown.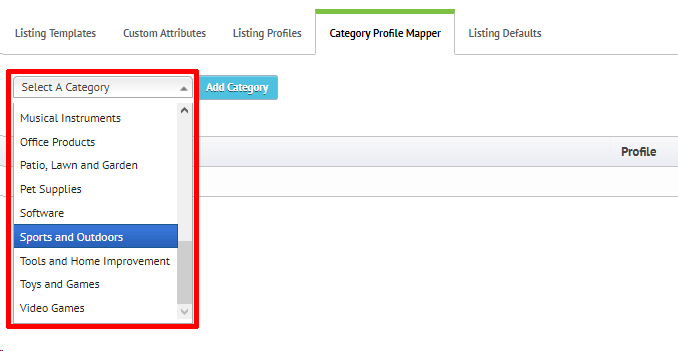 5. Use the Category Profile Mapper to set a Listing Profile for each storefront.

6. Your ecomdash Listing Category has been created. Click here to apply a Listing Category to your Products.