Ecomdash has the ability to automatically relist items on Etsy after they have sold out. Follow the steps below to enable this setting:
1. Navigate to Settings > Listing Settings > Listing Defaults

2. Select your Etsy storefront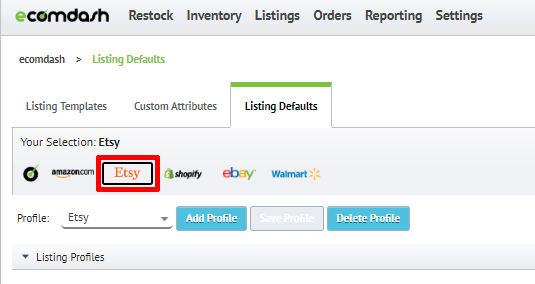 3. Enable Relist Etsy Listings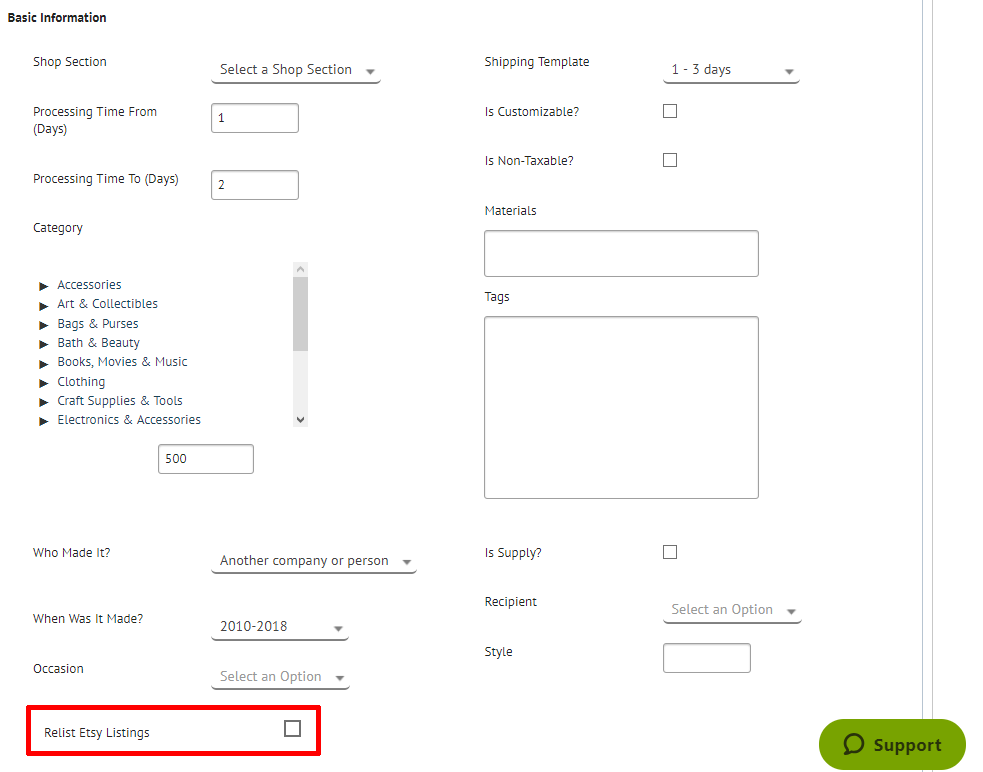 4. Click Save to confirm your settings
Note: This setting will automatically reactivate Etsy listings for products that have fallen to 0 quantity and have since been returned to a non-0 quantity. If the sale that results in 0 remaining quantity occurs on Etsy, Etsy will end the listing automatically before notifying ecomdash of the sale and this setting will not function. In this case, the listing must be resubmitted to Etsy.