Ecomdash supports inventory and order management for Bonanza.

To add your Bonanza integration:
1. Login to your ecomdash account
2. Navigate to Settings > Storefront Setup
3. Click 'Add New' and you will be brought to the new storefront integration page
4. Select Bonanza as the Ecommerce Platform. Enter the shop name and then click 'Save'

5. Click 'Enable Bonanza'.

6. Login to Bonanza using the pop-up window. If the window does not appear, check your computer's pop-up blocker settings.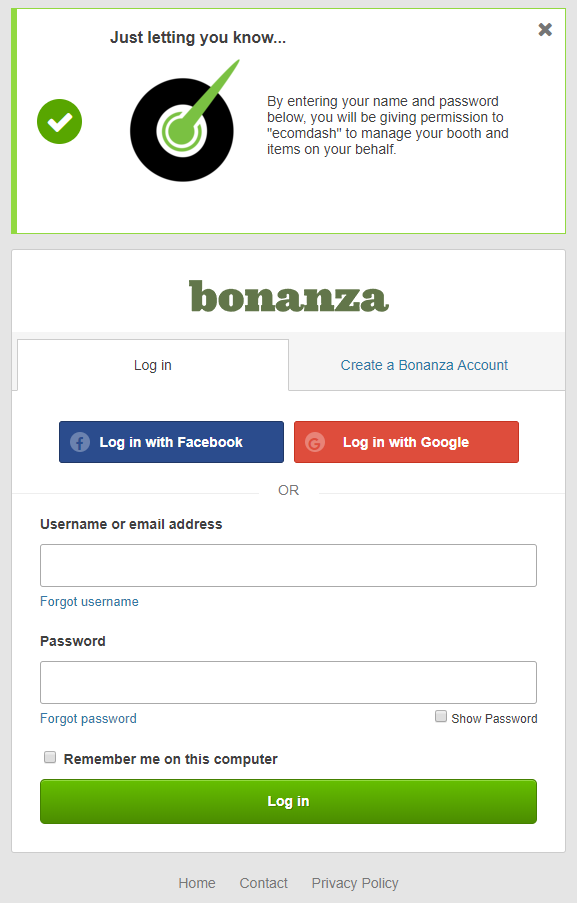 7. Click 'Return to ecomdash'. Your Bonanza account will be linked and the Ecommerce Status will be updated to 'Enabled'.
8. Click 'Save' to complete the integration