A Serialization Field is the unit level information you would like to track for a product, like Serial Number, Lot Number, or Expiration Date.
1. Navigate to Settings > Inventory Settings > Serialization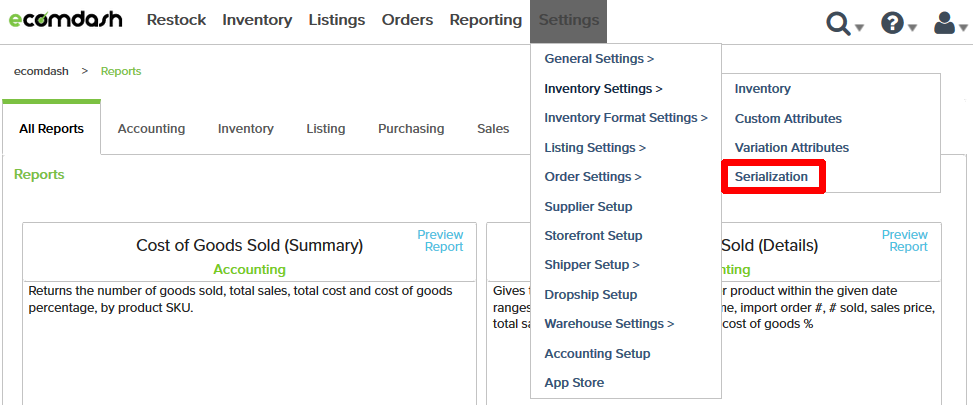 2. Click "New Field" to add a Serialization Field.

3. Name the Serialization Field and specify the type of value this field will represent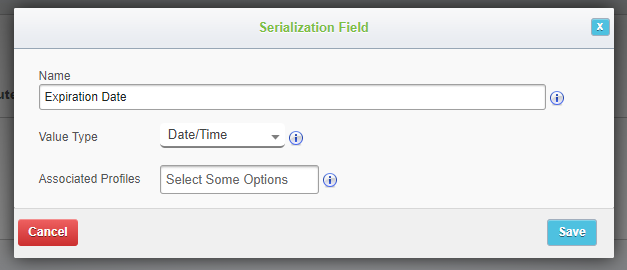 4. Repeat this process until all necessary Fields have been created.
5. Once your Serialization Fields have been created, you'll need to create a Serialization Profile to assign the appropriate serialization fields to the corresponding inventory items.