Beta Testing Notes:
Currently, the integration between ecomdash and Xero is undergoing limited public Beta Testing. While this testing is in progress, there are several important considerations to keep in mind:
A limited number of users will be able to participate in Beta Testing. Once the maximum number of users have been added, the testing phase will close until the integration is ready for full release.
Automated export of Sales and Purchase Orders is disabled during Beta Testing.
Before each export to Xero, you will need to log in with your Xero credentials.
These limitations are in place to allow you to validate that information is passed from ecomdash to Xero correctly. If you observe information is not passed to ecomdash correctly, please reach out to support@ecomdash.com and provide the order number that was exported and information regarding how the order was imported to Xero.
Once Beta Testing is complete, the export and login restrictions will be removed and full automation will be enabled.
To connect Xero with ecomdash:
1. Navigate to Settings > Accounting Setup then click the 'Add New' button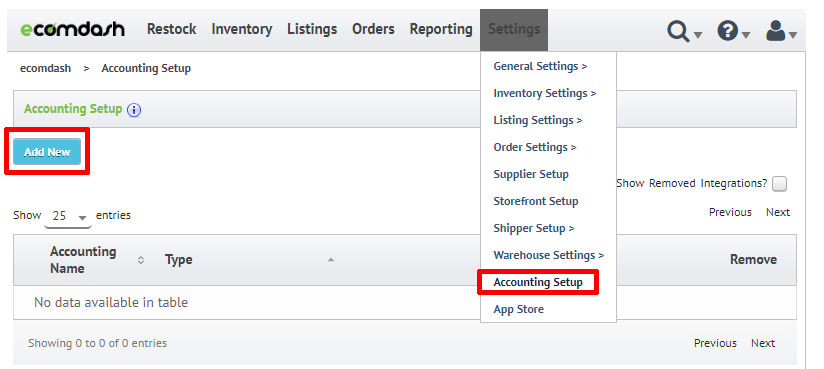 2. Enter a name for your Xero integration, select the type (Xero), click Save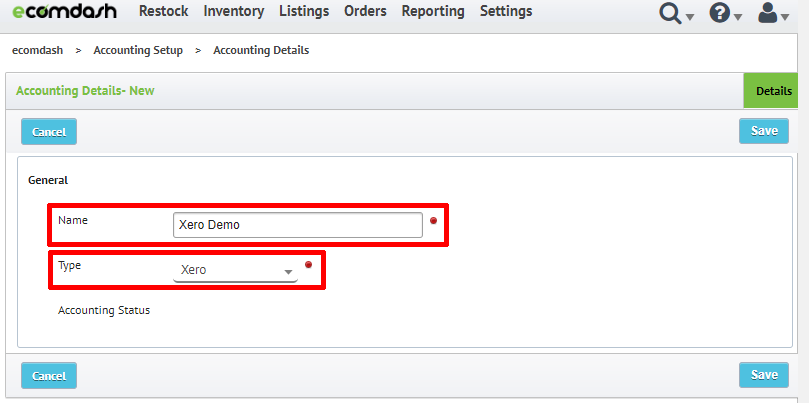 3. Once you click save, a new button will appear. Click the Xero Icon and a new window will appear in your browser.


4. Login to your Xero Account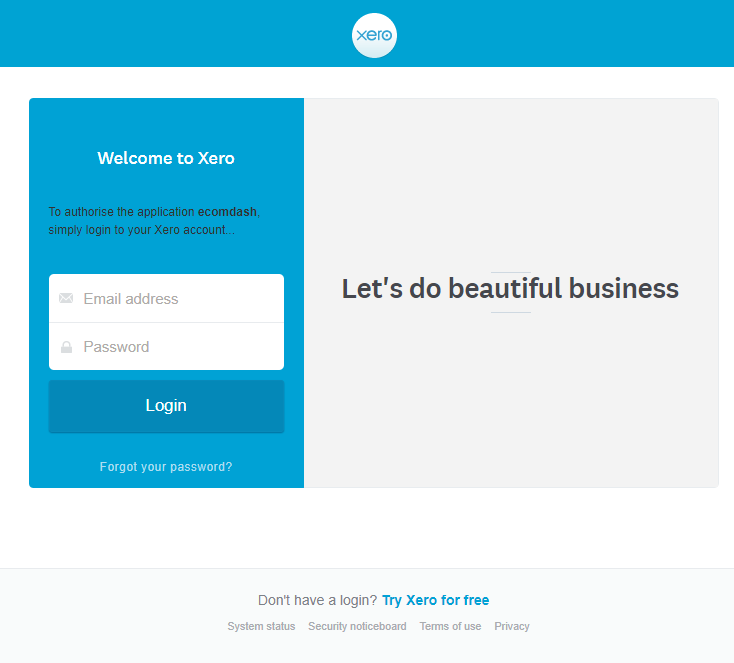 5. Select the correct Organisation and click "Allow Access" to authorize Ecomdash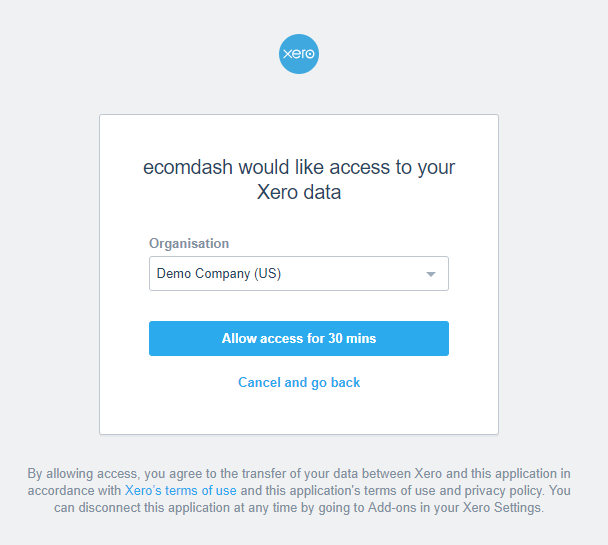 6. Once the authorization is complete, you'll be directed back to ecomdash to complete your Chart of Accounts. You will have to create a new Liabilities account in Xero in your chart of accounts. You cannot map to any Xero system account, which is indicated by a lock in the left column of the accounts list.
            
             1. Go to Accounting > Chart of Accounts in Xero
             2. Click "Add Account" and select Liabilities for Account Type. You could name it anything, such as "Ecomdash PO's" for example.
             3. Click "Show in Expenses Claims" box when you create the account.
             4. In Ecomdash under accounting integration, map Xero Chart of Accounts - Purchase Orders to the new account.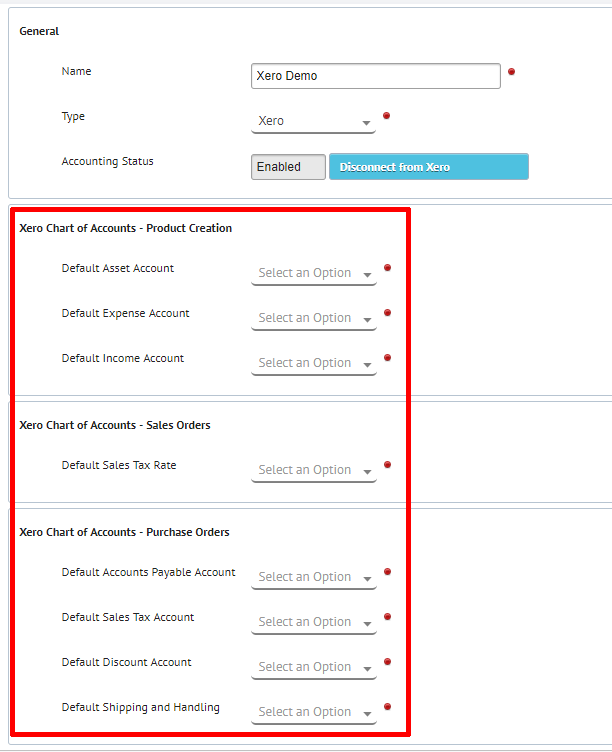 7. Click 'Save' and your Xero Integration is complete.