Selecting 'Only Sync Where Listed' will stop ecomdash from attempting to sync quantities to a storefront your product in not currently listed on.
To access this setting, navigate to Products> All Products> View History> Sync Inventory> Only Sync Where Listed.

This can be run for each storefront individually or all at once by selecting the storefront(s) and clicking 'Go!'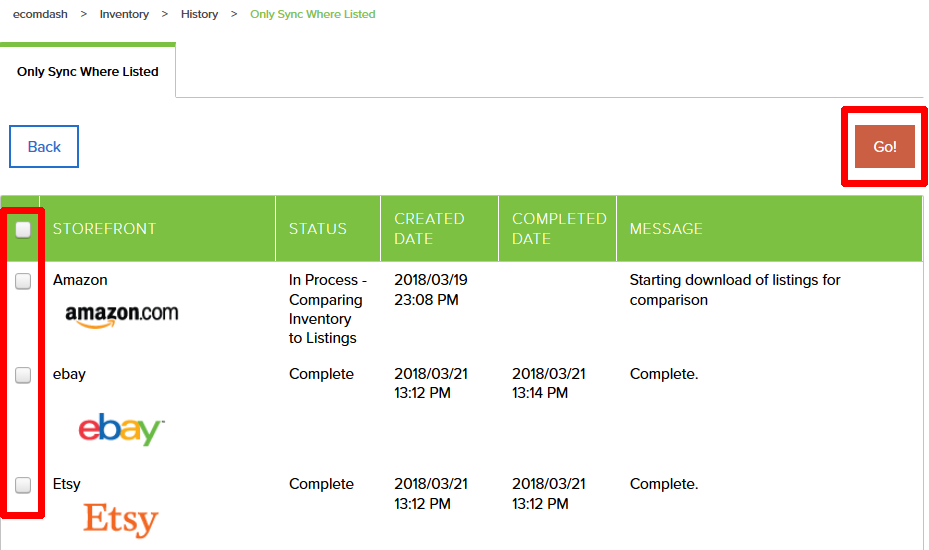 Once completed, any storefront the product was not located on will have that storefront removed from the Storefronts Tab on the Product Details Page. The storefront will reappear if a Draft Listing is created for that storefront.