The right EDI will strengthen your supply chain and provide seamless communication between you and all of your retail partners. It's no wonder retailers have embraced this format, and EDI has become a fixture in retail. Their products serve all divisions of retail. Whether you're a retailer, supplier, grocer, distributor or 3PL, their time-tested process ensures your onboarding experience will be streamlined and pain-free. Connect to channels like Target and Home Depot. To get started, sign up with SPS Commerce.
1. Navigate to Settings > App Store and locate the SPS Commerce App

2. Click "Info" then "Subscribe" to install the SPS Commerce App
3. Click "Add SPS Commerce"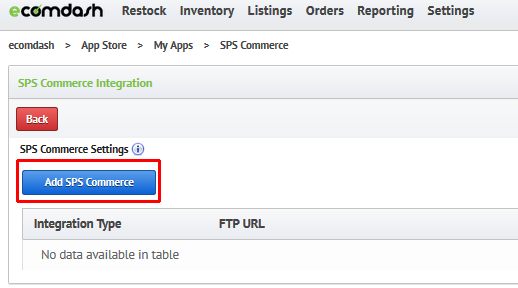 4. Complete the required fields with information provided by SPS Commerce to complete the integration