eBay requires that a Shipping Location be defined to successfully submit a listing to eBay. This guide explains how to set a default Shipping Location for eBay Listings.
1. Navigate to Settings > Listing Settings > Listing Defaults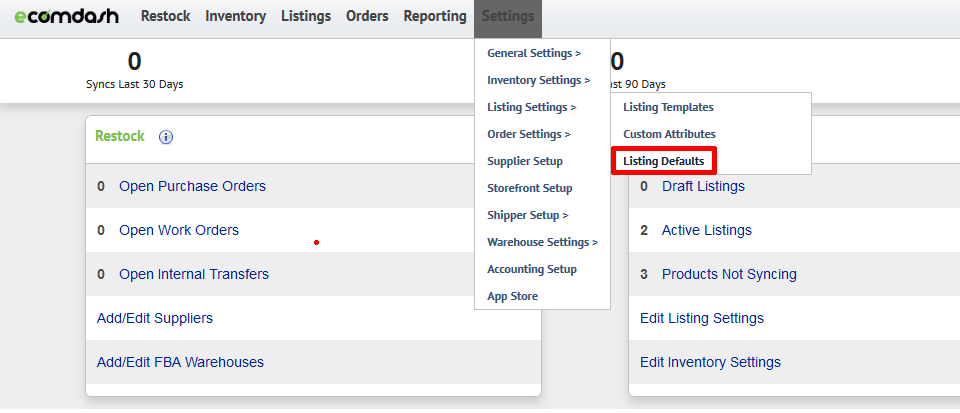 2. Select your eBay Storefront by clicking on the icon in the upper left corner (if you have multiple eBay storefronts, hover over the icon to see the name you have assigned that storefront) and select Storefront Defaults.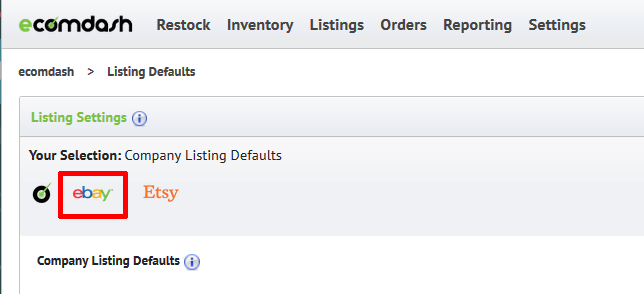 3. Select whether you would like to define your Shipping Location based on Postal Code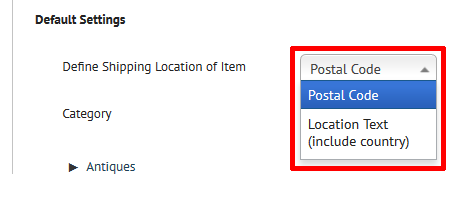 4. Define the Postal Code or Location in the adjacent field. If using Location Text, specify your location as City, State/Province, Country

5. Click "Save" and your default eBay Shipping Location is defined.