***Only applies to multi-warehousing users in ecomdash***
The 'My Warehouse' is the default warehouse that is assigned to your products when they are created in our system and is where your quantity gets set initially. This warehouse cannot be removed in ecomdash.
To change the name of your warehouse follow the steps below:
1. Navigate to Settings > Warehouse Setup>Merchant Warehouse
on the 'My Warehouse' card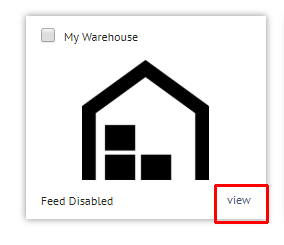 3. Enter the new name into the Warehouse Name field.

4. Click 'Save' in the top right corner