1. Navigate to Actions > Download Listings.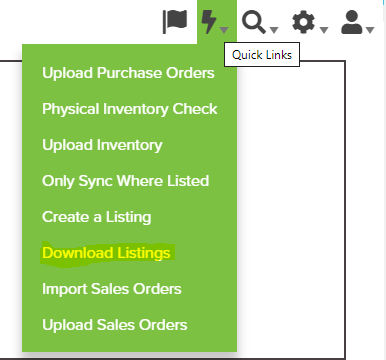 2. Choose your storefront and click 'Go'.
On This Store you can set Global Attributes (Do so before clicking Go to download the listing from the storefront)
To view the status of your download, navigate to Flag (top right hand corner of the page) > Listing>Listing Import History.