If you navigate to Listings -> Queued listings, your listings will have a status of ready or edits required.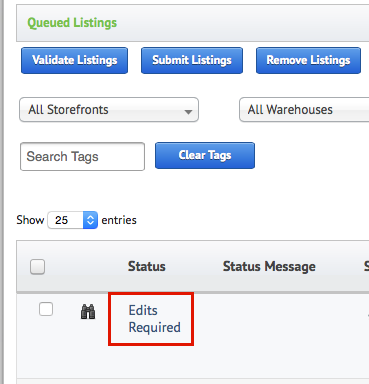 1. Click the 'Edits Required' link to make any additional edits for your listings. 
2. Click 'Save'. 
If your products have edits required, this means information required for listing to that channel are missing. The queued listings will need to have a status of 'ready' to be sent to the sales channel 
3. Once the listings are in a status of 'ready', check the checkbox for those products and click 'Submit Listings'. 
To view the status of your listings, navigate to Support -> Listing Submission history.