1. Navigate to Inventory > Inventory Management.
2. Select Actions > View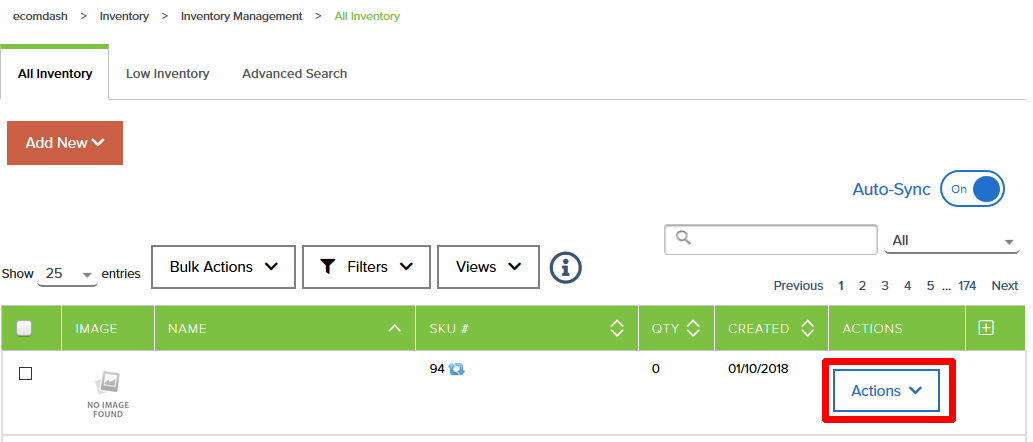 3. Navigate to the Images tab. 
4. Choose an image file from your computer or enter an image URL. 

5. Select Add Image. Your Image has now been added to the product.
To see a guide on How to remove an image from Ecomdash Click Here.