Once you create a Draft Listing, ecomdash will give you a chance to preview the listing before publishing it. The Draft Listings tab is located at Listings > Listing Management > Draft Listings.

If you click on the queued status from the filter, you can select all of the listings and click on bulk actions>  Validate Listings. This will perform the check on your listings to ensure you have all of the required fields added.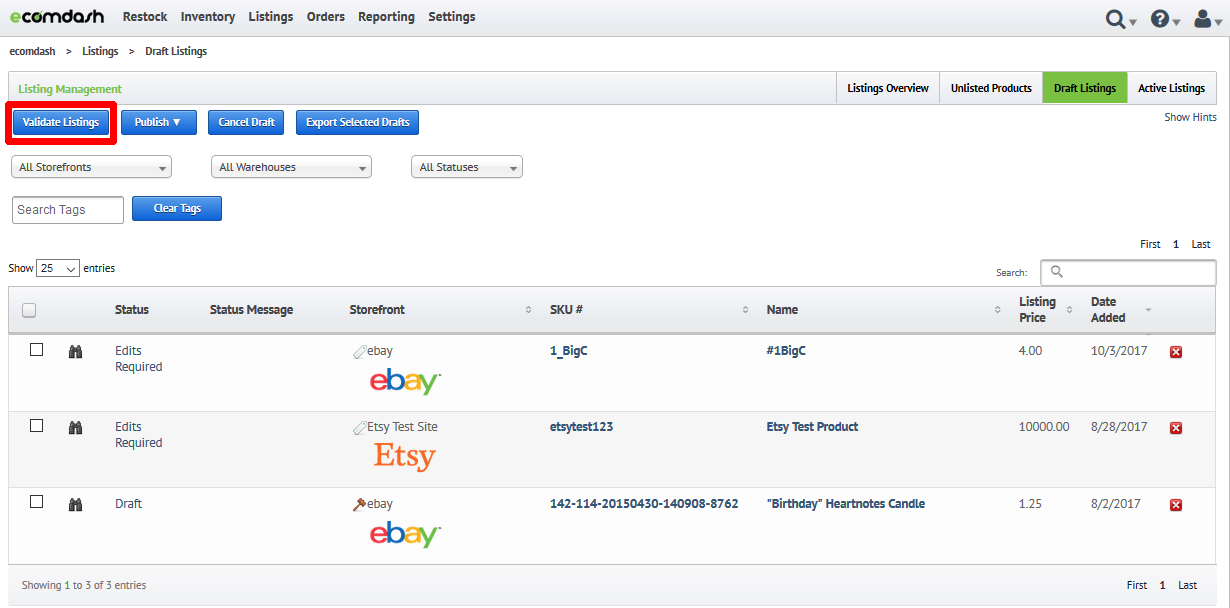 Once the Draft Listing page, you will see several listing statuses:

Draft: This status means a Draft Listing has been created and listing validation has not been preformed.
Edits Required: This status means that listing validation has been preformed and the draft listing is missing required fields needed to list the product to the channel you have selected. To fill in the required fields, you can click Edits Required. You will be directed to the listing detail page and the missing required fields will be displayed at the top of the page. Once you fill them in, you can save the listing.
Ready: This status means that you have all of the required fields populated to submit the listing to your sales channel. If you would like to preview it or review the data, you can click into the listing detail by clicking the binoculars. When you ready, all you need to do is click the create listing action which will then submit the listing to your sales channel.