To refresh your business policies in ecomdash:
1. Navigate to Settings > Listing Settings > Listing Defaults

2. Click on the eBay logo (if you have multiple eBay storefronts, hover over the icon to see the name you have assigned that storefront) and select Storefront Defaults


3. Click the blue button that says "Refresh Business Policies"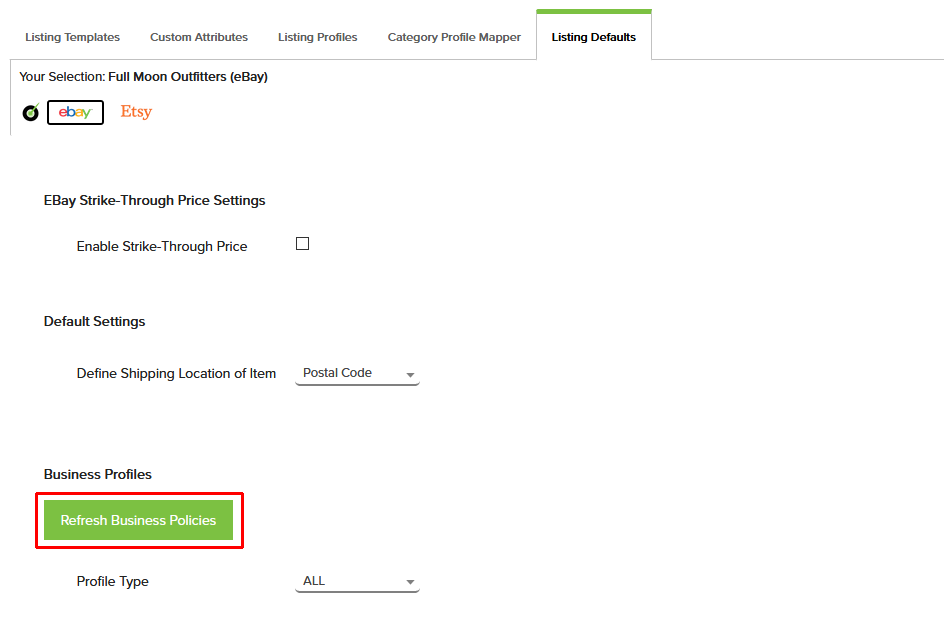 Once you refresh your policies, any policy changes made on eBay will be updated in ecomdash. It is recommended to log out of your ecomdash account and log back in to ensure these changes take affect.