When you download your listings within ecomdash, we make a match on the SKU number. If you use different SKU numbers for the same product on multiple channels, ecomdash will bring in duplicate products. These products can be mapped together so ecomdash knows the listings are associated with the same physical product in ecomdash.

To combine listings:
1. Navigate to Products >All Products and select the Listing View from the View drop down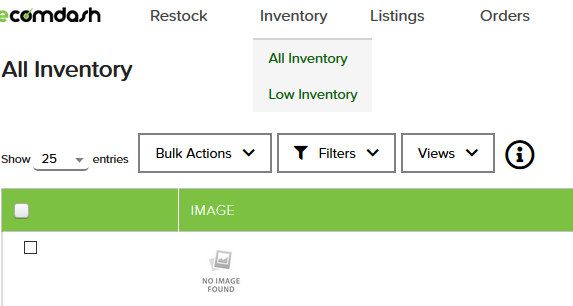 2. Search for the SKU you would like to keep in ecomdash. This is the "Master Product". Click the Green "+" icon to begin the combination process.

3. Select "Map Additional" to begin associating additional products with the Master Product.

4. Search for the other listings you would like to associate with the Master Product. You can search based on Name, SKU Number, or UPC
5. Select the listings you would like to associate with the Master SKU by placing a check in the box to the left of the product. Once the products have been selected. Click "Map". Mapping SKU's together will remove the SKU's you selected in Step 4 and combine them with the Master Product selected in Step 2.

6. The selected listings are now associated with the Master SKU. ecomdash is now aware that these listings represent the same product even though the SKU is different.
You can also combine or map these products together manually using the Reference ID field. See this guide for details on how to remap SKUs using a Reference ID.