Yes, you can! To upload a tracking file into ecomdash, a tracking import format must first be defined. If you have not yet set one up, the steps to do so can be found here. Once a tracking import format is defined, you can upload tracking information manually by using our import warehouse data feature:
1. Navigate to Shipment>Dropship>Import Fulfillment Data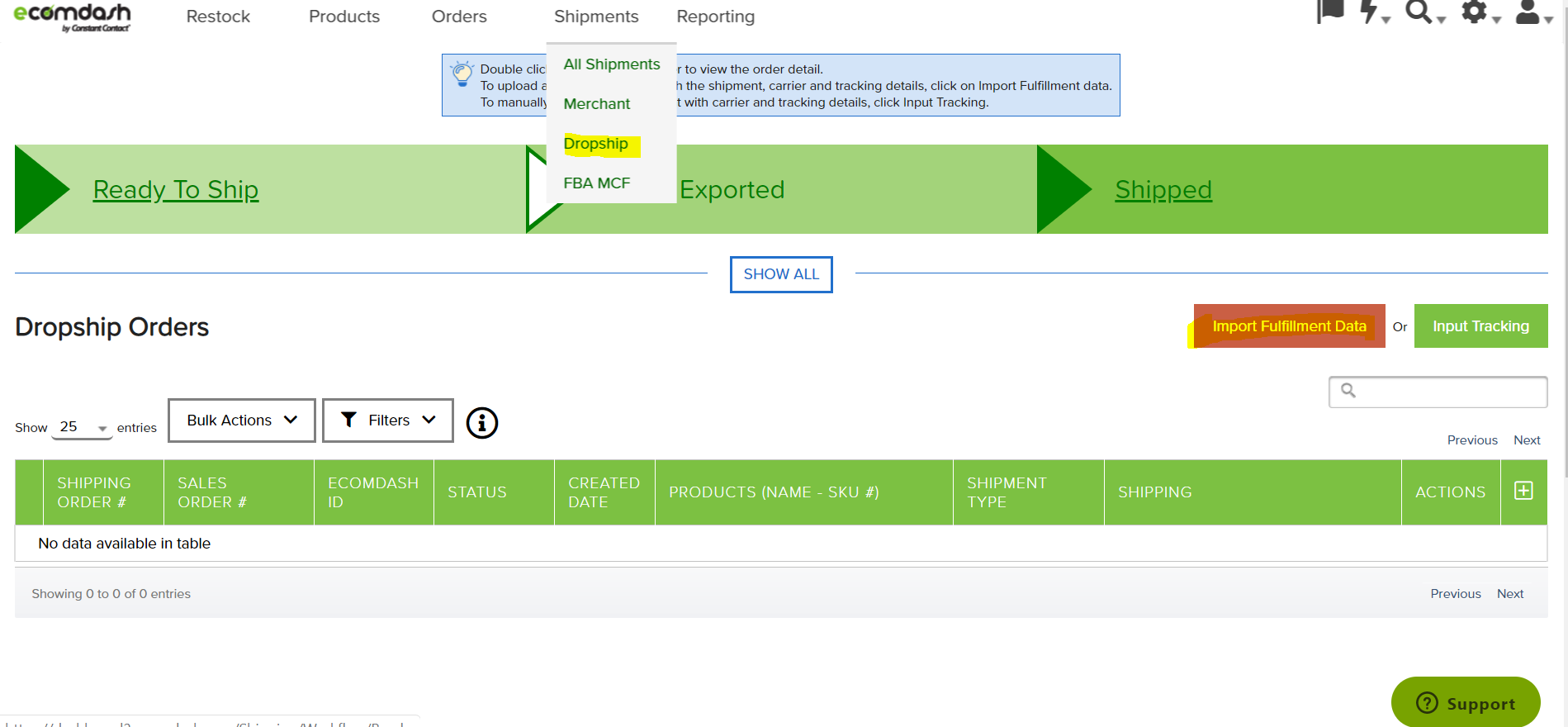 2. Select the warehouse and the file to be imported, which will update the tracking information for these orders within ecomdash.