1. Navigate to Orders > Shipping Management > Unshipped Orders

2. Check the box next to any orders you would like to generate a packing slip for.

3. Click Bulk Actions > Print Packing Slips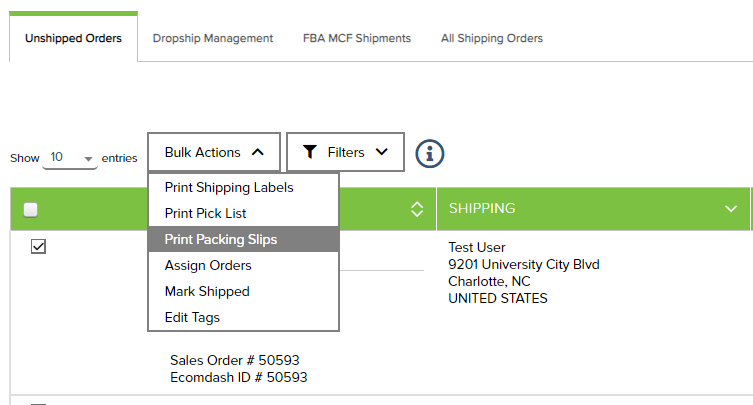 4. The Packing Slip will appear as a .pdf in a popup window. If you do not see a popup, check your browser settings and confirm popups are enabled for ecomdash.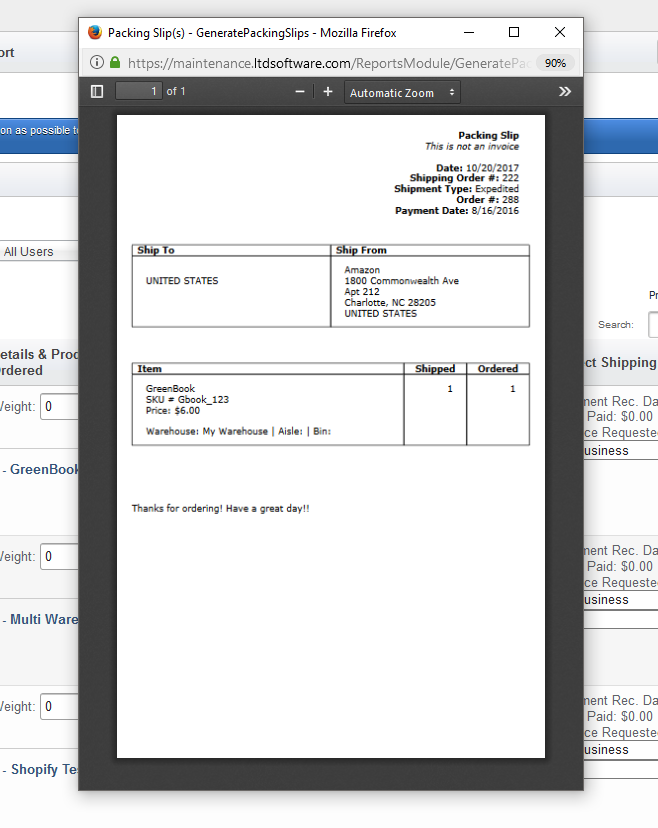 5. Print the packing slip using the .pdf editor of your choice.
Click here to learn how to customize your packing slips.