1. Go to Listings > Listing Management > Unlisted Products and filter to display products not listed in by the storefront that you would like to create the listing for.

2. This will bring up a list of all the products that currently do not have an active listing on the selected sales channel. Set the "Show___Entries" dropdown to 100 to select 100 products at a time. Click the "Create Draft" button. If you are creating more than 100 listings, you will need to repeat this step on each page of unlisted products.


 3. Now, your selected products have been moved from Unlisted Products to Draft Listings. Navigate to Listings > Listing Management > Draft Listings. You'll see the newly created Draft Listings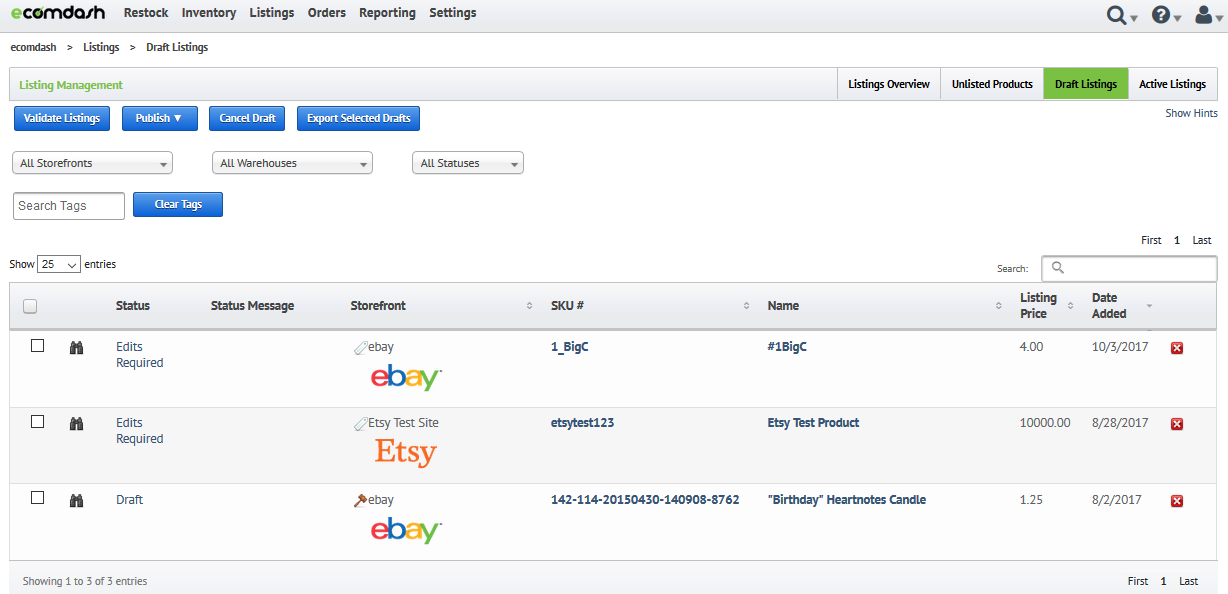 4. From Draft Listings, we recommend selecting your products and using the "Validate Listings" option to confirm the listings meet the requirements of the appropriate storefront. After Validating listings, you will see the status set to "Ready" if the listing is good to go or "Edits Required" if changes need to be made.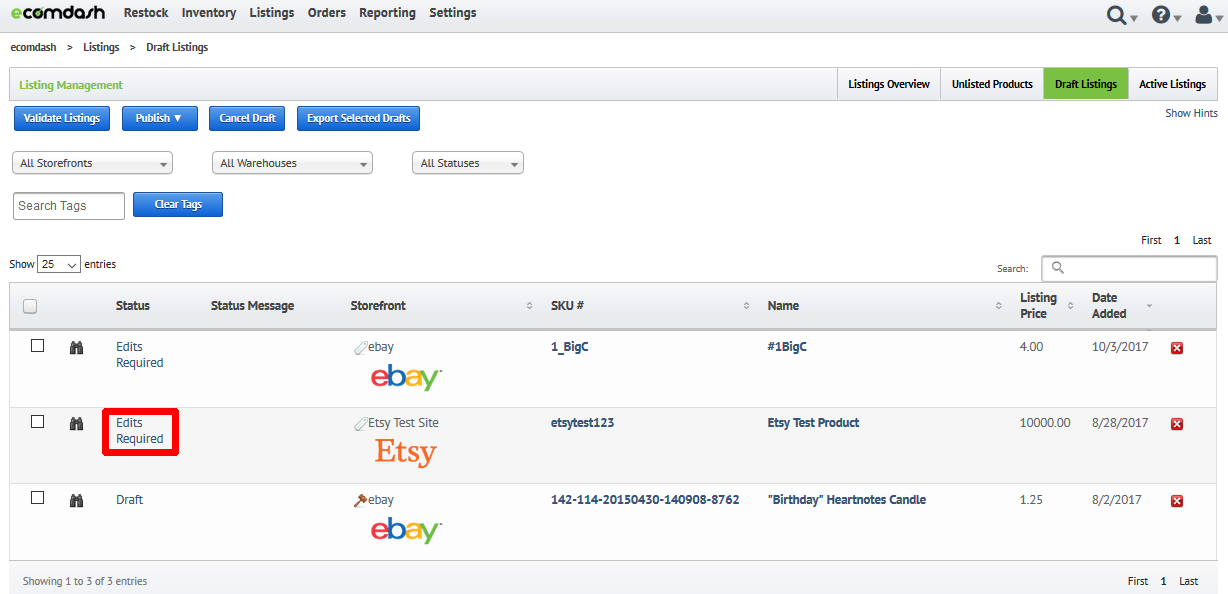 5. If edits are required, click the edits required link to pull up the listing editor for each product, and ecomdash will tell you what edits still need to be made in red in the top left corner of the listing editor before your listings are ready to send off to the sales channel.
6. Click the "Publish" button to activate your listings. You can Publish selected listings in groups of 100, or Publish all draft listings at once. If the listing cannot be created, ecomdash will provide an error message with an explanation. You can view the status of your listings under Listings > History > Listing Submission History.