When a product uses a different SKU number on each sales channel, you can assign a Reference ID allowing ecomdash to sync quantities to a product's listing, even if the SKU is different. To set the Reference ID:
1. Navigate to Inventory > Inventory Management>All Inventory
2. Click 'View' next to the product you want to set the Reference ID.
3. Click the Manage Listings button.
4. Click the icon next to Channel Settings
5. Here you will see a row for each storefront you have integrated with ecomdash, where you can input the SKU this product in listed under for each storefront.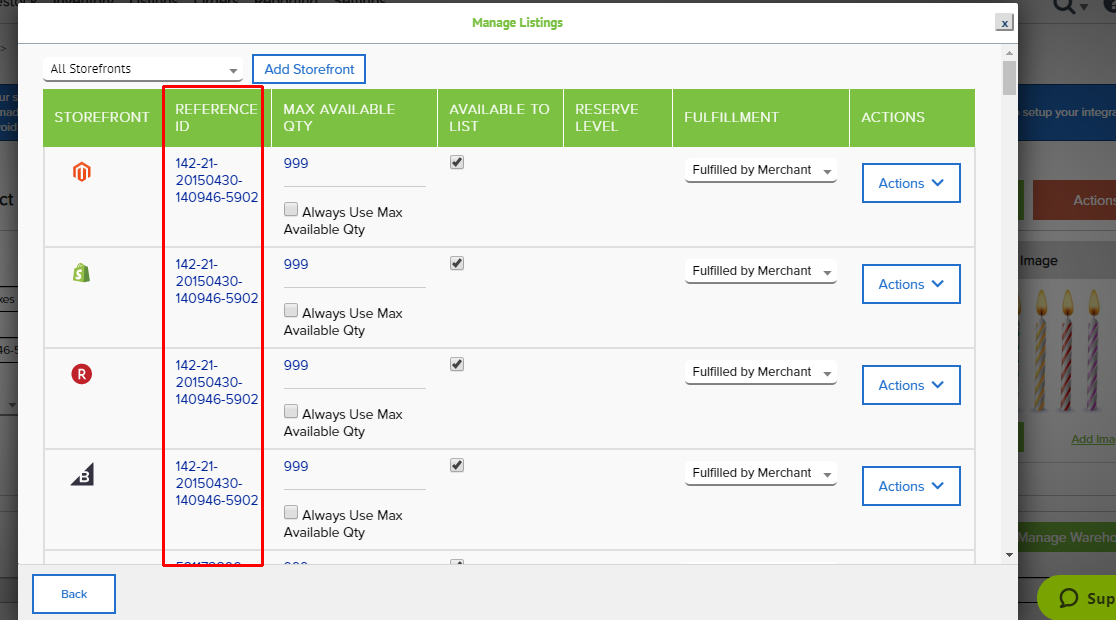 Click here for more information on how to map products through a reference ID