To submit a variation listing to Etsy, first you will need to have a parent product in ecomdash with variations assigned to it, here is a guide for that process. Once you have a parent product with children assigned that you want to list to Etsy, follow the steps provided below;
1. Navigate to Listings > Listing Management 

2. Find the parent product you want to list to Etsy
3. Click the Etsy logo that should be in the Unlisted column, the logo will now move to the Queued column.
4. Click the logo now that it is in the Queued column to see the Etsy listing fields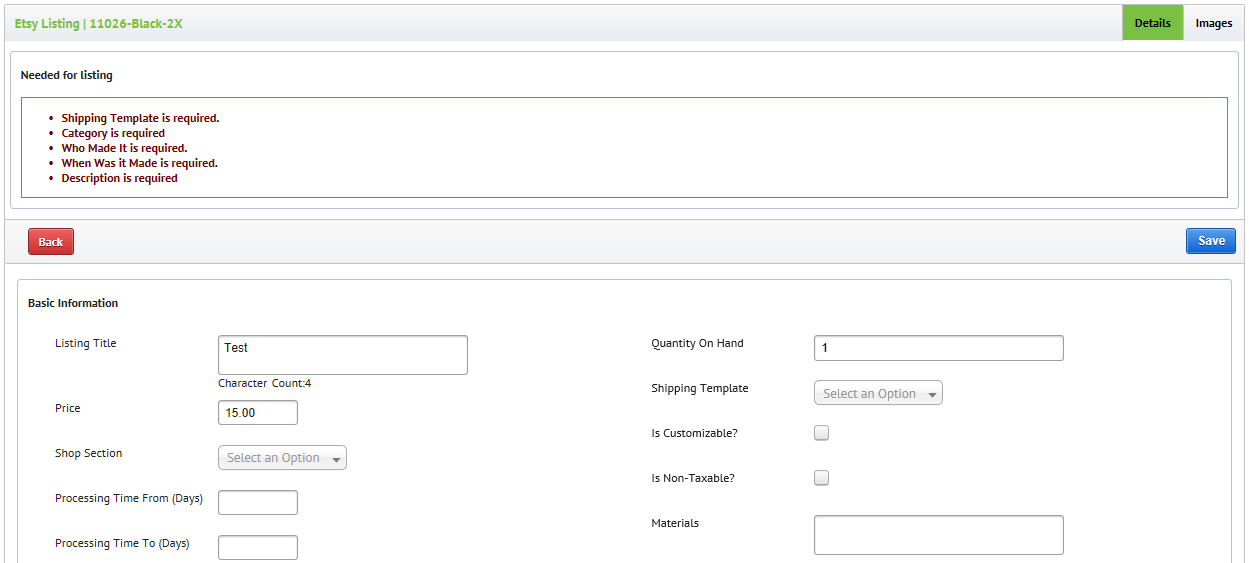 5. Fill out at least the required fields and any other fields you need
6. Click the Images tab to choose the images you want associated with the listing
7. Once you have everything filled out the way you want it to be, click Save
8. You will now see a blue button that says Submit Listings, click this to submit the listing to Etsy.

9. Once submitted, you can monitor the status of the submission under Listings > History > Listing Submission History.
10. If any errors occur, the listing will be moved back to a Queued status where you can make any necessary changes and then submit the listing again.