Custom Order Fields are used if you would like to track information associated with a sale beyond the standard information required by a storefront. Custom fields can be used to track information like License Number, Coupon Code, or any other field your business may need to track at an order level.
1. Navigate to Settings > Order Settings > Custom Fields

2. Click Add New to create a new custom field

3. Enter the Field Name and Field Value Type in the new window. Click Save to create the Custom Order Field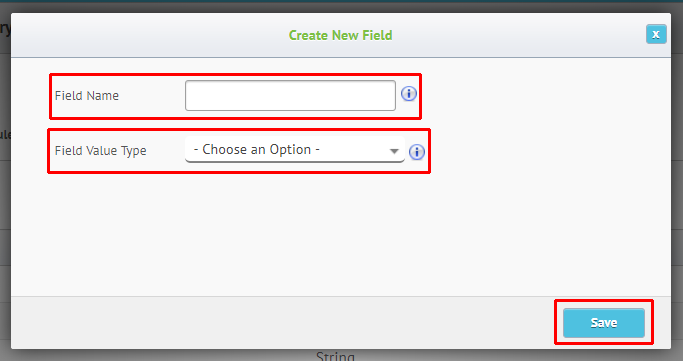 Field Value Type Definitions:
String- Data that can contain both letters and numbers.

YES/NO- A value of YES or NO.

Numeric- Only Numeric Data will be accepted.