This button initiates the ecomdash listing validation process for the selected products when on the Draft listings page. Listing Validation preforms a check to ensure all required fields are completed before submission begins. Once a Listing Validation is preformed, click 'Edits Required' to prefrom any necessary changes. Note, this does not account for category dependent attributes or invalid data in those required fields.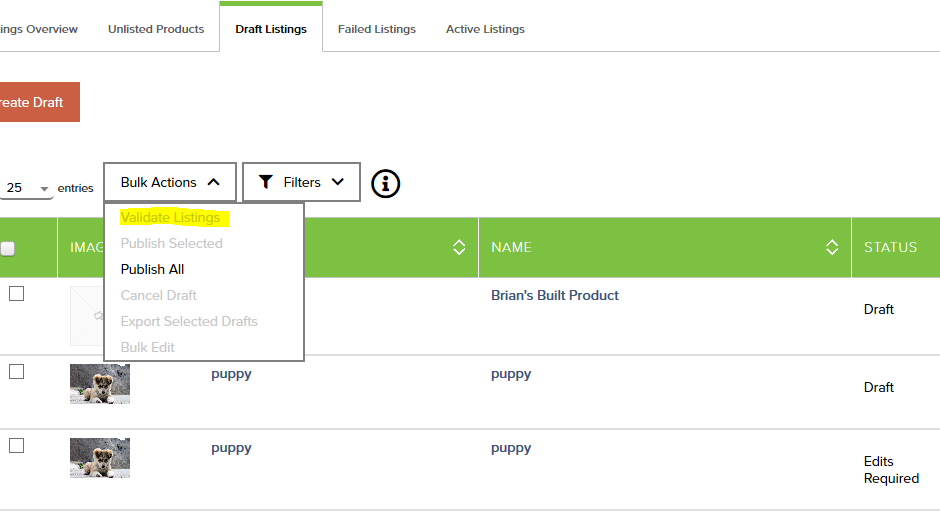 There are three listing statuses related to the validation tool:
Draft: This status means a Draft Listing has been created and listing validation has not been preformed.
Edits Required: This status means that listing validation has been preformed and the draft listing is missing required fields needed to list the product to the channel you have selected. To fill in the required fields, you can click Edits Required. You will be directed to the listing detail page and the missing required fields will be displayed at the top of the page. Once you fill them in, you can save the listing.
Ready: This status means that you have all of the required fields populated to submit the listing to your sales channel. If you would like to preview it or review the data, you can click into the listing detail by clicking the binoculars. When you ready, all you need to do is click the create listing action which will then submit the listing to your sales channel.