Google Merchant Center is a tool that helps you upload your store and product data to Google and make it available for Shopping ads and other Google services.
Google's help site can be accessed here. You can find information about registering feds and creating FTP information using this link. You will need FTP credentials to complete the setup within ecomdash.
To enable the Google Shopping App:
1. Navigate to Settings > App Store
2. Locate the Google Shopping App

3. Click "Info" to access the App
4. Click "Subscribe" to add the Google Shopping App to your ecomdash account

5. Click "Go" to add the pre-built Google Shopping Export Format to ecomdash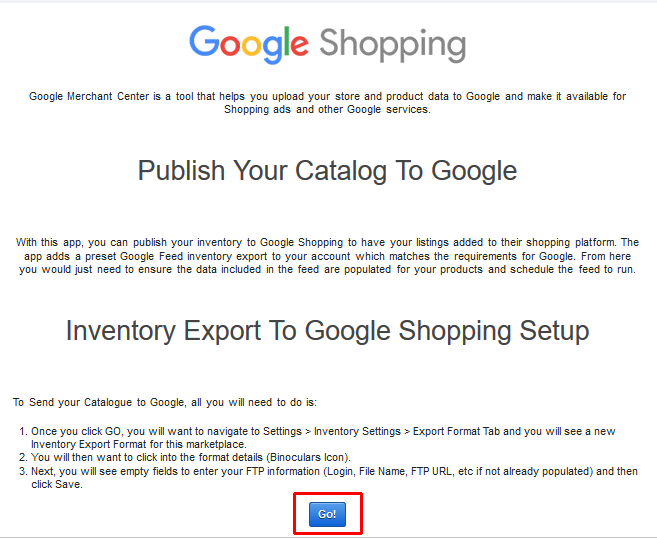 6. Click the binoculars to access the Google Shopping Export Format details page. Input the FTP information provided by Google Shopping (FTP URL, Username, Password, File Name) and click "Save"
7. Your Google Shopping setup has been completed. Inventory updates will now be shared with Google Shopping