How to setup your Pitney Bowes shipping account
1. Navigate to 'Administration' -> Shippers

2. Click 'Get Started!'
3. You will be navigated to a Pitney Bowes account sign up screen. Complete the account information.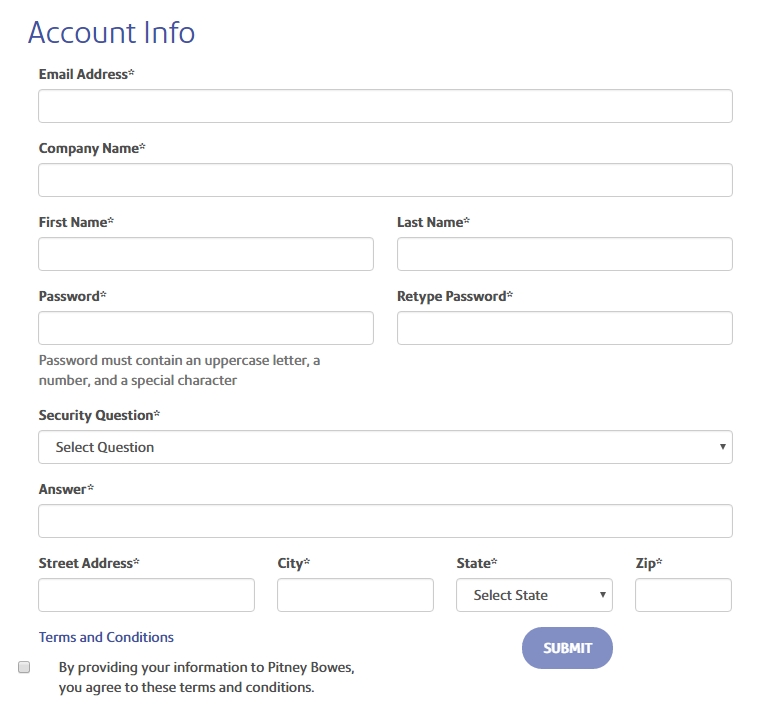 4. Navigate in ecomdash to 'Administration' -> Shippers
5. Click 'Add New' and select USPS (Pitney Bowes)
6. Enter all of the information you received from Pitney Bowes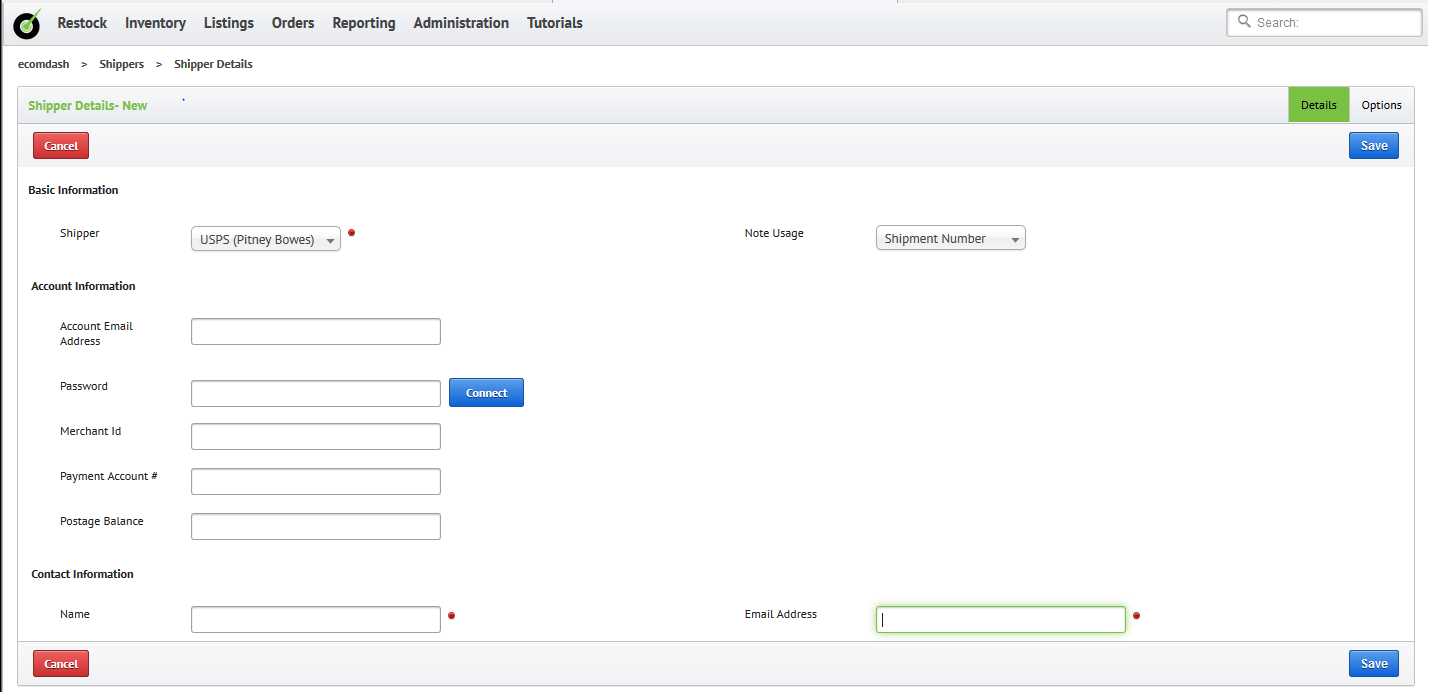 7. Click 'Save', you integration is complete.