To add/edit employees in your ecomdash account follow the steps provided below;
1. Navigate to Settings (tool/gear icon) > General > Employees > View

2. Click 'Add New'
3. You will add the First Name, Last Name, and an email address they will use to log in with, then you can choose a role for the new employee (see bottom of page for role access levels).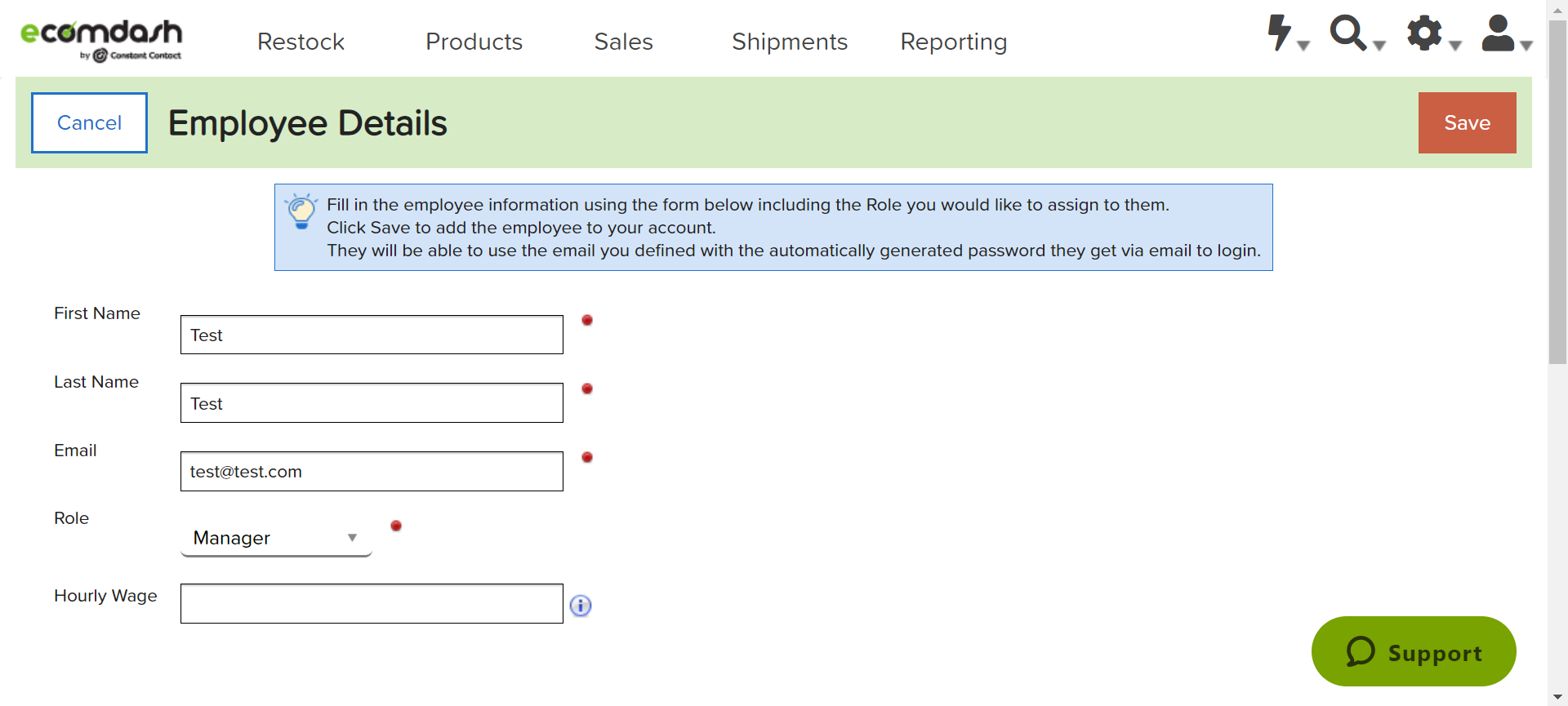 4. Once created, an email will send an automatically generated password to the email address associated with the user, which they can use to log in.
5. The Restrictions section allows you to further limit the storefronts and warehouse this employee can have access to within ecomdash.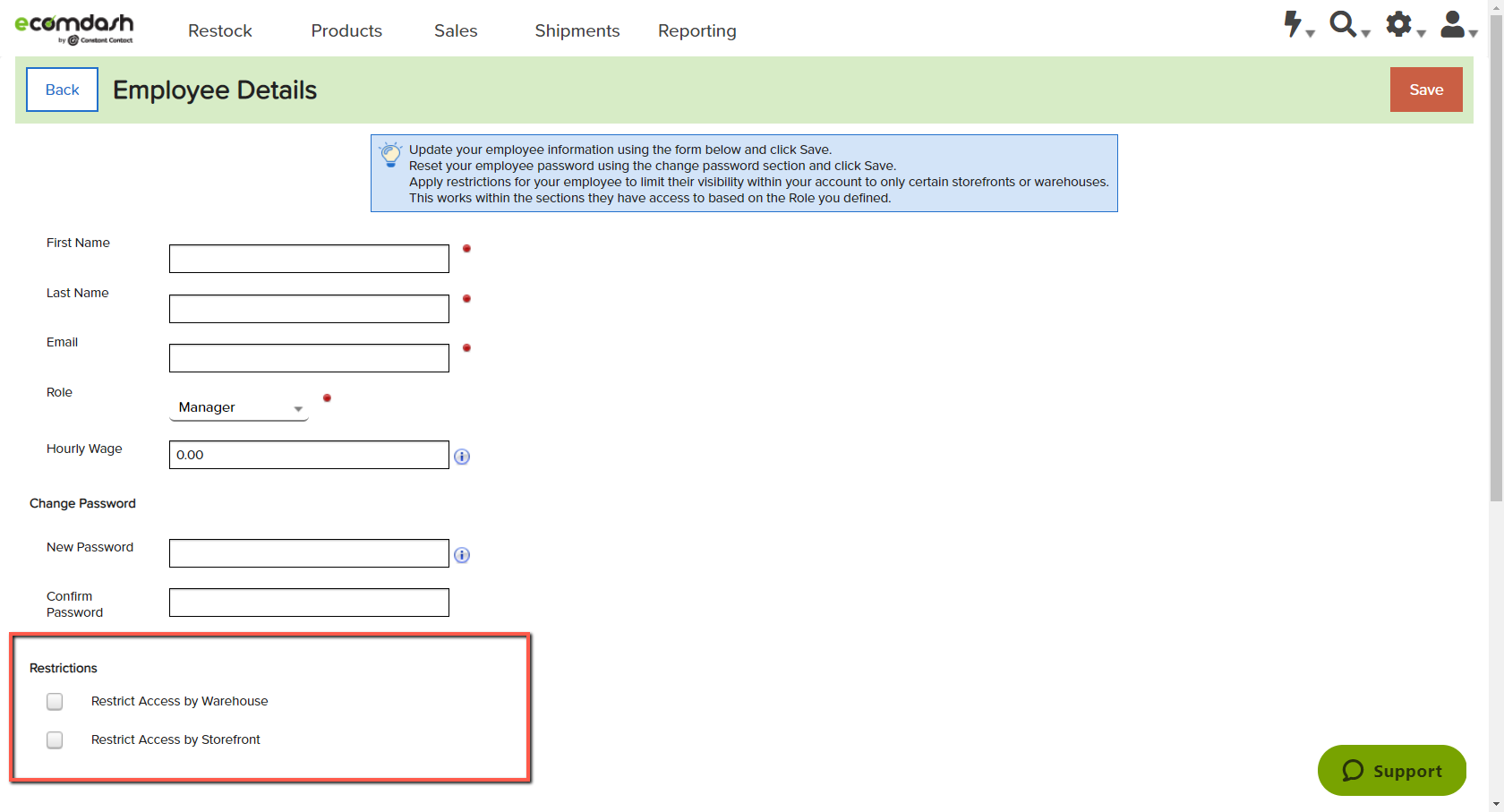 Below is a chart that shows the various access levels for each of the different employee roles: